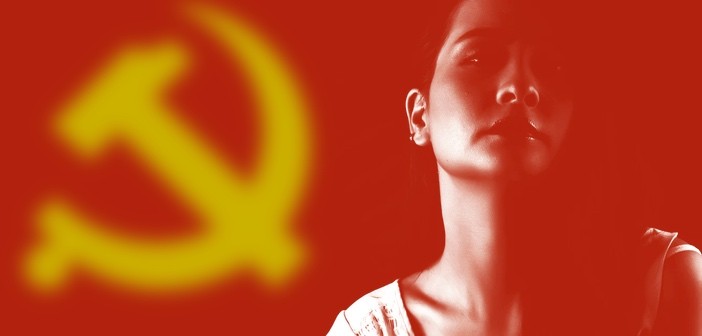 Distributed by
YouTube
– October 26, 2020
U.S. Democratic Party seduces Japanese companies! Amazing reality of China "pleasure unit"/China imports rice from Myanmar because of shortage of rice
Follow-up Report by Meika
<snip>
China has the world's biggest pleasure unit, that is Kppumjo, (the same unit that North Korea does). <snip> There are People's Liberation Army Bands (for which elementary school girls are selected) all over China. The CCP recruits girls across the country for the bands.
<snip>
The pleasure group has ranks. The first rank is for top leaders including Xi Kingping. The second rank is for the elites of the CCP and People's Liberation Army. The third rank is for local government officials. The fourth rank is for CEOs of overseas corporations.
<snip>
Beautiful women of the pleasure group entertain the chairman and president of a Japanese company. There are only beautiful women in nightclubs and snack bars. It costs 200,000 yen to drink with a woman overnight. It costs 500,000 yen to spend a night with a woman at a hotel. Pleasure units and women who work at night clubs are government-controlled entertainment business people exclusively for foreigners. The Chinese government makes a lot of profit from it. Police officers protect the women.
<snip> The women are honey-trap special unit prepared by the Chinese government.
Hunter Biden has been to China many times, where he engaged in indecent behavior with pleasure unit (girls). Indecent images have been uploaded on the Internet one after another. This has clarified how China has foreigners play with girls. <snip> After having Hunter establish a joint venture with Chinese government, the CCP provides all women Hunter wants. The CCP treats women in the same way as eating rice.
<The rest is omitted>
Colonial Elite Rules China for the Illuminati
<snip>
The Chinese elite is a merger between the Communist leadership, Hong Kong tycoons, and the criminal Triads. All three factions derive their power from Illuminati collaboration.
<snip>
The Triads is a collective term for the secret societies and criminal groups that originated in 18th century China with the aim to bring down the Qing dynasty.
<snip> Sun Yat-sen, the man who led the nationalist coalition that toppled the Qing in 1912, was a Triad member and was trained and armed in British Hong Kong. Chiang Kai-shek was also a Triad member.
When the Communists achieved dominance in 1949 they kicked the Triads out of the country. They fled mainly to Hong Kong and Taiwan to re-build.
<snip>
Of the Triads enormous global reach Fritz Springmeier has written:
'The Triads are the most powerful criminal fraternal group in the world, except for the Illuminati and the families that make up the Illuminati's Committee of 300. The Mafia Is small peanuts compared to the Triads.'
A key source of this power is
<snip> the Asian drugs trade
<snip>
. Drug trafficking is very important to the Illuminati because it funds black budget programs.
<The rest is omitted>