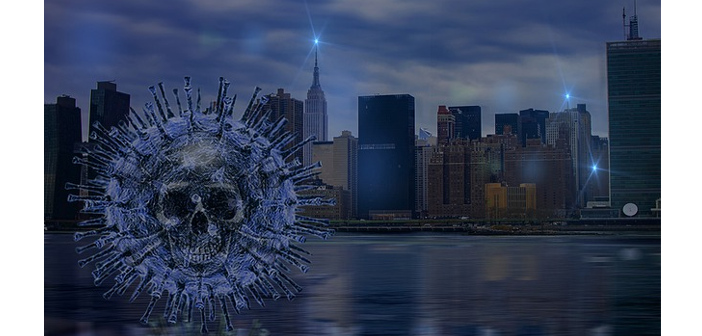 Shanti-phula has indicated some parts of the following text in black bold-faced type ore in red letters.
Distributed by YouTube – May 9, 2020
Two children with "Kawasaki disease" symptoms die

  

In new coronavirus-related investigation in New York, U.S.
English translation of the Japanese version of Sputnik– May 14, 2020
Caused by the new coronavirus? 

 

Be careful of Kawasaki disease-like symptoms
Most cases are children under the age of 14
At the press conference on May 12, 

New York Governor Cuomo announced the breakdown of ages of about 100 people who developed Kawasaki disease-like symptoms and revealed that about half of them were under the age of 14

. Investigation is in progress 

based on judgment that it is likely that these symptoms are related to the new coronavirus.

Last week, three children with these symptoms died in the state, New York Times reported. 
In New York City, 52 children with Kawasaki disease-like symptoms have been reported.
In New York State, 

a boy (5) in New York City, a boy (7) in Westchester County and a girl (18) in Long Island with such symptoms died last week

.
According to Dr. Jeffrey Burns at Boston Child Hospital, some children show the characteristics of Kawasaki disease and others show characteristics of cytokine storm.
Kawasaki disease is a disease that causes damage to blood vessels throughout the body
and can cause damage to the heart. 

Mainly infants are infected.

Cytokine storm is overreaction of the immune system that can cause systemic inflammation and damage to organs.
According to the site of the hospital, Blood diluent and immunosuppressive drugs are used for treatment and most children have been recovered.
A spokesman of the U.S. Center for Disease Control and Prevention (CDC) announced on 12 that it is preparing to let physicians know that they should be careful about dangerous inflammation in children that is presumably associated with the new coronavirus. 
1) この数日クオモNY州知事は会見で若年層のコロナ被害の問題を続けて取り上げていた。
まず、一般市民に報告する→他の州にも通告する→さらに調査する、という過程を辿っている。
日本でも報道されてるが、感染した子供が血管の炎症を引き起こす「川崎病」に似た症状をみせる事例だ。 pic.twitter.com/6EXSMUoFNL

— yoͥ̊̈͋͌̆͑s̔hͯ̓͐͌ͬ́̈́̅il͆͂͋ͧͬͮo͌ͧ́ͮ̂͒̏̆̎̑̓̽̓gͫ̔̓͊͐̌ͦ (@yoshilog) May 13, 2020
@yoshilog
In press interview NY Governor

  

has picked up the problem of damage by Corona among the young for several days.
First, he follows the process of reporting to the public, notifying to other states and then making further investigation.
As reported also in Japan, too, cases similar to "Kawasaki disease" of infected children develop

  
Infected children develop symptoms similar to "Kawasaki disease" that cases blood vessel inflammation. 
@yoshilog
As a result of examination of about 100 cases, the age distribution of cases is seen as follows. 

 

Approximately 60 percent of cases is distributed between 5 and 14 years of age.
3) そして、子供を持つ親に以下のような症状が子供に現れたら、直ぐに医療機関へいくように呼びかけている。
- 五日以上発熱が続く
- 飲食が難しい
- 激しい腹痛、下痢、嘔吐
- 肌の色の変化
- 呼吸困難
- 心臓・胸の痛み
- 排尿の回数が減る
- 無気力、いらつき、混乱 pic.twitter.com/S0aJbX7EE5

— yoͥ̊̈͋͌̆͑s̔hͯ̓͐͌ͬ́̈́̅il͆͂͋ͧͬͮo͌ͧ́ͮ̂͒̏̆̎̑̓̽̓gͫ̔̓͊͐̌ͦ (@yoshilog) May 13, 2020
@yoshilog
And they call for parents with children to take their child to hospitals immediately after the child develop symptoms as follows:
*Prolonged fever (more than 5 days)
*Difficulty feeding (infants) or is too sick to dring fluids
*Severe abdominal pain, diarrhea, or vomiting
*Change in skin color – becoming pale, patchy, and/or blue
*Trouble breathing or is breathing very quickly
*Racing heart or chest pain
*Decreased amount of frequency of urine
*Lethargy, irritability, or confusion