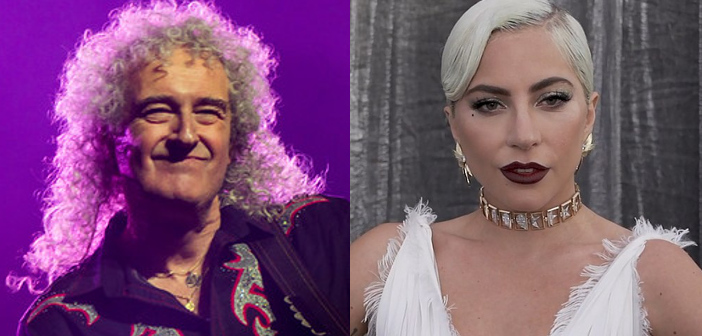 Note:
Shanti-phula has indicated some parts of the following text in black bold-faced type or in red letters.
Distributed by
YouTube
– April 18, 2020
Lady Gaga performs "Smile" One World: Together At Home
Distributed by 
Twitter
– January 7, 2020
@ageha_fuoco
Brian May & Lady Gaga #GoldenGlobe Prize
Excerpt from a Japanese article:
NME JAPAN
– April 6, 2020
QUEEN's BRIAN MAY On Coronavirus Pandemic: 'When We Come Out Of This, There Will Be Some Great Lessons We Have Learned'
Source:
<snip>
QUEEN guitarist
Brian May spoke to
ITV News
about the coronavirus pandemic
that is sweeping the world and how it has affected him personally.
<snip>
This is a tragedy. But there are things to be grateful for. There's a lot of people who are in terrible times, and we're gonna lose a lot of people. It might be me, since I'm an elderly and vulnerable person.
<snip>
So
I found it very difficult
at first,
especially the loss of freedom
. But I'm kind of getting through it. And
I find that there are joys to be found in isolation
. There's a lot of stuff. People are getting very creative. "
<snip>
"And
when we come out of this,
I think
there will be some great lessons we have learned
. I hope we remember the lessons that we've learned – that
we can work from home, the
cars can stop, the planes can stop, the air can get clear
. I mean, suddenly we can all breathes again. That's gonna save countless lives. here's no animals being knocked down on the roads anymore. <snip>
all the evils that humanity has brought to the
world, they're not inevitable
.
Maybe we can change.
Maybe we need a new direction."
<The rest is omitted>