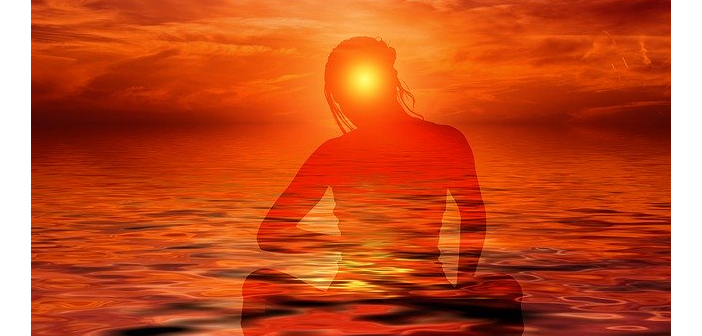 Note:
Shanti-phula has indicated some parts of the following text in black bold-faced type or in red letters.
Reprint of an excerpt from
Forbes
– September 18, 2016 Alice G. Watson
New Clues Into How Meditation May Boost The Immune System
Source:
A new study
, in the journal Translational Psychiatry,
helps boost
the molecular mechanisms behind
meditation's effects on the immune system
.
<snip>
In the new study, the team of researchers had 94 women come to the Chopra Center for Well Being in California. Half of the women went in for a six-day vacation retreat, the half for a six-day meditation retreat. Neither of these groups of women had any experience with meditation – but a third group, made up of 30 experienced meditators also visiting the Center, were also studied.
<snip>
And there were some interesting changes in the 20,000 genes studied. All the groups showed shifts in the expression of genes related to stress, inflammation and wound healing.
The experienced meditators
had particular shifts in genes related to fighting viral infection
.
<The rest is omitted>
English translation of an excerpt from a Japanese article:
HOTNEWS
Scientific basis of benefits of meditation – It will change the brain and boost immunity?
A team of researchers of Wisconsin University in the U.S. conducted the following experiment of 48 subjects.
After being given influenza vaccination, all subjects were divided into the two groups.
The team had only the one group meditate every day and continue for eight weeks.
A blood test conducted after the end of examination indicated that the group who mediated every day had far more number of influenza antibodies inside the body (therefore, they were less susceptible to illness) than the non-mediation group.
<snip>
They say that
in the group who mediated every day, the left frontal lobe worked far more actively than the right frontal lobe.
<snip>
There is another experimental result: "when the left frontal lobe works more actively compared with the right frontal lobe does, immunity is strong. Based on this, the experiment revealed that
meditation helps boot immunity
.
This experiment also revealed that
the benefits of mediation can be obtained in a relatively short time
without training for decades
.
<The rest is omitted>