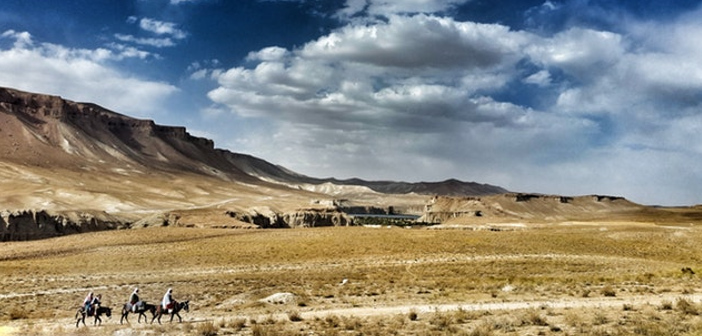 Reportedly, Tetsu Nakamura, representative of "Peshawar-kai" has been given a citizenship certificate as Afghan honorary citizen. According to the article below, President Ashraf Ghani praised Dr. Nakamura as "the greatest hero" and "the bravest man." This is never an exaggerated compliment for Dr. Tetsu Nakamura.
Looking through the newsletter sent by Peshawar-kai, I am always astonished by how large-scale the local "Green Earth Plan" is. When seeing the desert-like land changing into grassland, I strongly feel the greatness of their steady activities.
The first tweet says: "Dr. Nakamura is a greater person than any other politician in Japan." I fully agree with this. I always think that the true Nobel Prize should go to Dr. Tetsu Nakamura or Peshawar-kai. However, on the other hand, I don't want him to win the Nobel Prize because Obama you know got it. I feel that I don't want Dr. Nakamura to be considered as the same level of person as Obama.
To tell the truth, I feel the limitation of democracy in this sort of thing. Will a person like Dr. Nakamura raise his hand and express his intention to run for election, saying "I'll become a politician"? It is not a possibility.
In this way, I think that genuinely great people don't want to become politicians. In other words, it would be lucky if runners-up to genuinely great or wise people become politicians. Therefore, I don't think that the world is getting better in the true sense of the meaning under the system of democracy.
To be honest, I think that whether politicians are chosen in elections or by lot, there is not so big difference.
Note:
Shanti-phula has indicated some parts of the following text in black bold-faced type or in red letters.
ryu.homma
@desler
He's greater than any other Japanese politician. How wonderful!
Dr. Tetsu Nakamura given a title as Afghanistan honorary citizen
And praised as "the bravest man" by President
[Nishinippon Shinbun News]
Dr. Tetsu Nakamura given a title as Afghanistan honorary citizen

And praised as the "bravest man" by President…

The "Peshawar-kai" in Fukuoka City, non-governmental organization which offers medical support activities in Afghanistan, announced on 9 that Dr. Tetsu Nakamura, 73, the local representative, ….
Urakenta
@kentaems
I saw the wilderness change into farm land. It's incredible in a word.
(Source: Same as the above tweet)


(3)
October 9, 2019 By Kohei Nakahara
Dr. Tetsu Nakamura given a title as Afghan honorary citizen and praised as the "greatest man" by President
The "Peshawar-kai,"
non-governmental organization in Fukuoka City, which
offers support activities in Afghanistan,
announced
on 9 that the local representative
Dr. Tetsu Nakamura
, 73, a native from Fukuoka Prefecture, was
given a citizenship certificate by Afghan President Ashraf Ghani.
His long-year efforts to provide humanitarian supports such as waterway construction were evaluated. According to Afghanistan Embassy in Japan, it is unusual to give this certificate to Japanese. Dr. Nakamura will be
treated as an honorary citizen for whom no visa is required from now.
Dr. Nakamura started constructing irrigation waterway around the Kunar River, Nangarhar province, the eastern part of the country in 2003 when a severe drought hit Afghanistan. The land watered in the project covers about 16,500 hectares, equivalent to about half area of Fukuoka City.
According to the organization, Dr. Nakamura attended a ceremony held at the presidential office in Kabul on 7.
President Ghani
, who knew the characteristics of the river Kunar characterized by frequent floods, said humorously
"He controlled the crazy river with love" and praised him as the "greatest hero" and the "bravest man."
Reportedly, the president said at the last comment: "I want you to feel free to come to the official residence and let me know if you have any problems."
<The rest is omitted>