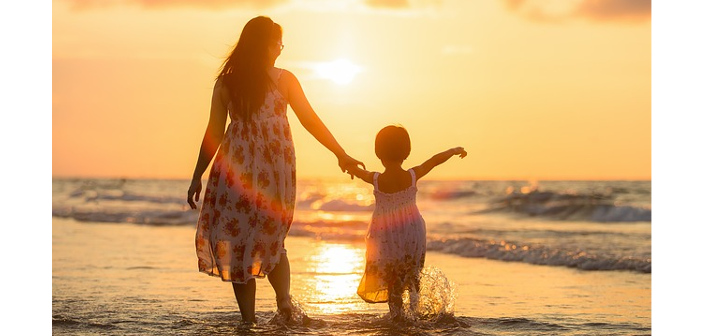 I find the Eri's tweet below very good. I think that it is exactly true. Young children need parents and they especially need mothers in terms of affection. The father is nothing but a playmate for most of young children.
If possible, it is a desirable where mothers can stay with and watch over children when they are young. I think that it would be desirable for mothers to make a social contribution after raising children.
For example, even if a woman gives birth to the first child at the age of 25 and the second child by the age of 30 and concentrates on raising children as a full-time housewife until they reach adulthood, she is still before 50. I think that it would be good if more and more women become politicians after taking good care of children. In the political world, 50-year-old politicians are newcomers. I think that half of Diet seats should be assigned to women.
I have never changed my point of view. Please see this vision on the blog "From Sea of Light." This is an article dated Mach 2009. "Kumano-fusumino-kami, deity enshrined at Kumano Nachi Taisha in Wakayama Prefecture" appeared in Serena's vision. Next, you can see the vision of a female attendant embracing a child of the deity.
After seeing these visions, I made a comment: "This baby is the child of Kumano-fusumino-kami. As seen in this vision, it is often the case with high-ranking deities in the world of deities, who do not raise their children but instead leave them to nannies. This creates unnecessary anxiety among children, and as a result it has negative impact on the world."
I could say it now. To tell the truth, I got slightly angry when I saw these visions and I thought about what I should say to Kumano-fusumino-kami who enjoyed her leisure time with leaving her son to the nanny.
It seems that one of my wives understood how I felt and conveyed it to Kumano-fusumino-kami.
The article says: "It seems that she decided to raise her son at 9:45 p.m. yesterday on 27. At this moment, the child's vibrations rose from 2-2-2-2 to 7-7-7-7 all at once." I still remember that clearly.
When I saw the visions dated August 2009, I was relieved to see Hayatamanoono-mikoto and Kumano-fusumino-kami happily embrace their second son.
If there's uneasiness about the future of the earth, it's that earthlings in the future will abandon childcare and leave it to robots, which is often seen among women of royal or patrician families who leave childcare to their nannies. If earthlings do so, I suppose that humanity will be destroyed.
Why do women aim to participate in society? There are various reasons, but one of the main reasons for working outside is that it is much easier than raising children. Humans tend to work on light duty.
When mothers have their children play in a sandbox, they talk about how to save the trouble of housework and childcare. They are engrossed in chattering and pay no attention to children. Such mothers never understand what childcare is all about.
It would be better to think that children are monsters that eat parental love. Men and women need to understand that they should give far more love than meals children need.
Note:
Shanti-phula has indicates some parts of the following text in black bold-faced type or in red letters.
Women's Liberation Movement starts at the instigation of Jewish international capital fund
Source:
<snip>
AR:
Well, one of the things he told me was that — he was at the house one night and we were talking and he started laughing, he said:
"Aaron,
what do you think 'women's liberation' was about?
"
And I said — I had pretty conventional thinking about it at that point — I said I think it's about women having the right to work, getting equal pay with men, just like they won the right to vote.
And he started to laugh and he said: "You're an idiot."
And I said: Why am I an idiot?
He said: "Let me tell you what that was about.
We, the Rockefellers, funded that.
We funded Women's Lib. And we're
the ones who got it all over the newspapers and televisions — The Rockefeller Foundation
."
And he says: "You want to know why?
There were two primary reasons.
" And
one reason
was:
we couldn't tax half the population, before Women's Lib
. And
the second reason
was: now
we get the kids in school at an early age. We can indoctrinate the kids how to think
. So that
it breaks up the family
. Your kids start looking at the state as the family. As the school, as the officials
as their family, not as the parents teaching them
.
AJ:
Aaron, did you know that Gloria Steinem, in one of her own books, now admits that
the CIA funded Ms. magazine
?
<snip>
Funded Ms. magazine
— with the stated
goal of taxing women and breaking up the family.
<The rest is omitted>