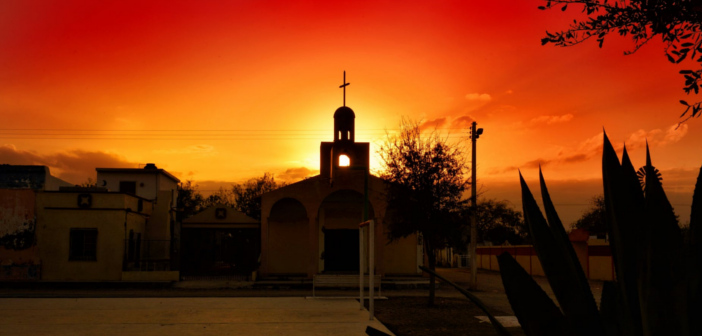 Child sexual abuse scandals have been reported one after another. According to the first article, Pope Francis commented: there is a devil behind the sexual abuse to children." This is exactly right and he made an honest statement. However, if he had added one more phrase: "we have served the devil", it would have become completely perfect statement.
However, contrary to the pope's expectations, as written in the article, "his remarks disappointed many believers and they wanted the pope to speak in a language fitting with the time without bringing up Satan or angels."
I think that there is a decisive difference in this point between the ruling elite and ordinary people. Spiritual world is real for the ruling elite. However, they try to instill scientific and rational viewpoint of the world into ordinary people and make them believe that believers in spiritual world and spiritual beings are less intelligent.
I suppose that the biggest reason why drug use is prohibited by the law is that proper use of drug will make people easily realize the existence of spiritual world. Let's take ancient India for example.Somawhich was used for spiritual communication with god was privilege for Brahmin(priests). People other than Brahminwere put to death if drinking it.
However, the experience of alternated state of consciousness using hallucinogenic mushroom or cactus was common knowledge in religion among indigenous people. Unless people had experienced such world and had ability to control the mind, such people were not treated as adults. In a word, spiritual world was equal to this world or more realistic world for them.
New Age people contact with inhabitants of the underground world or aliens. They have the physical body like us and they are not spiritual beings. For example, Mr. Corey Goode is in contact with the people of the Blue Avians and the Ancient Earth Break-away Civilizations. They are aliens or underground people, not spiritual beings.
It indicates that most of people on the earth have consciousness limited to the physical dimension, that is, they do not have consciousness beyond the physical body. They know only about the lower part of the 3rd dimension. True spiritual world is beyond the seven realms (Lokas). I cannot explain it in more detail here. I'd like to give a more detailed explanation on video lecture some day in the future.
According to Fulford Report below, the Black Pope of the Society of Jesuit is above the highest level of the Cabal and the Black nobility such as the Farnese is above the Black Pope.
As a matter of fact, in the article dated May 4, 2014, I introduced valuable information on the 13 Zoroastrian bloodlines of the Illuminati, who rule the Society of Jesuit. It is true that they are the most powerful people who control the overt Illuminati. They have communicated with the Devil (some have physical body and others don't) and have received orders from the lords of the Black Lodge.
The Black Nobility exclusive of one were all destroyed at 11:15 this morning excluding. They have only superficial layer of physical body and have no longer power at all.
Note:
Shanti-phula has indicated some parts of the following text in black bold-faced type or in red letters.
Translation of an excerpt of a Japanese article:
Yahoo!JAPAN News
– March 19, 2019 –
Prad Natuki, writer and journalist in Paris
Child sex abuse scandal in the Catholic Church Archbishop found guilty of failing to report sex abuse case
There have heard a spate of child sex abuse scandals across the world. <snip>
In France, Cardinal Philippe Barbarin, the archbishop of Lyon, was accused of failing to report to the judicial authorities the fact that a priest had sexually abused boy scouts (under 15 years of age) at the diocese although he knew it. On March 7, he was sentenced to suspended prison term of six months.
The post of archbishop of Lion has been the highest rank in the Catholic Church in Europe since 11th century. Therefore, this scandal causes a heavy damage to the Church.
<snip>
The Vatican held a summit from February 21 to 24 this year where bishops around the world discussed about preventing sex abuse against children.
However,
Pope Francis said
in the closing ceremony:
"Priests who abuse children are tools of Satan."
This statement disappointed the participants. They wanted the pope to speak in a language fitting with the times without bringing up Satan or angels.
<The rest is omitted>
Excerpt from a Japanese article:
How Sad!
– March 19, 2019 –
Fulford Report (March 18)
Source:
<snip>
It is also well documented that French President Emmanuel Macron is a Rothschild slave. In fact,
most so-called world leaders are slaves,
as we have written about previously.
So who do all these people ultimately report to?
The answer is not fake Jews like Israeli Prime Minister Benjamin Netanyahu. Netanyahu is just a sub-boss who reports to the Black Sun worshipers in Italy and Switzerland.
This was proven by his well-documented involvement in the Fukushima mass-murder attack against Japan
.
This attack was directed by former top Jesuit Peter Hans Kolvenbach
, who claimed he was Satan right after it happened in a telephone conversation recorded by the NSA, Japanese military intelligence sources confirm.
So, if we are to liberate humanity, we need to understand exactly who we are dealing with, and that means
we have to go down another deep rabbit hole and look at one of the secret ruling families: the Farnese.
The images below show their family fortress, the original pentagon, the Pentagon in Washington—whose creation they masterminded—and a 16th century map showing that way back then they had already made plans for Washington, D.C. to be the center of a world Roman fascist, Babylonian government.
<The rest is omitted>