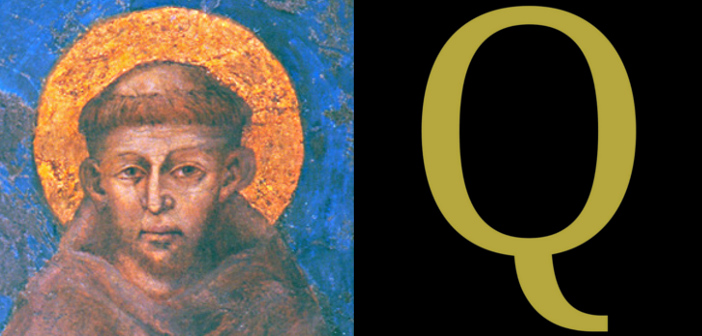 Please watch the video below. Q makes declaration of victory in the video. There is a symbolic word of "Dark to Light" in the video.
This word reminds me of the poem by Saint Francis of Assisi.
I have checked out whether the light of Saint Francis of Assisi is poured on Q group. Regrettably, it isn't.
Seeing the vibrations of Q group as the whole, I find they emit good vibrations on a superficial level, but they have vibrations fall into Darkness on subconscious and unconscious levels. They used to belong to the Cabal. As soon as they realized that if the plan of Darkness moves on as scheduled, they and their families will be killed before long, they planned to defeat the Cabal.
In a word, their vibrations clearly show that once their past deeds are completely exposed, they are unavoidably brought to justice.
However, unless an innovation group including President Trump and Q group, Godman Families Group (former Committee of 300 makes efforts to save the U.S. and the world, there is no future.
Sandy might understand my feelings and convey it to Saint Francis. The light of Saint Francis was poured on Q group. They might be saved.
Saint Francis of Assisi
From Despair to Hope
From Sad to Joy