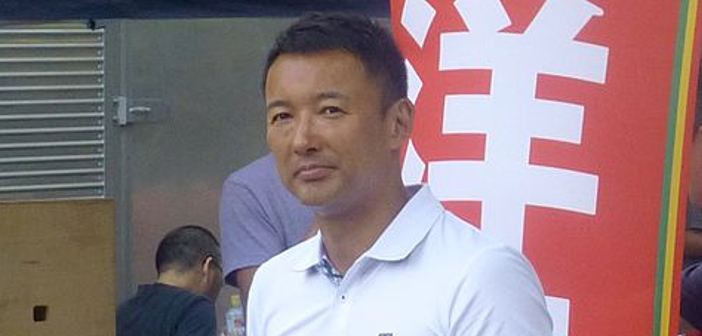 I can't help feeling that many people are making wrong efforts because there are an extremely variety of values on planet Earth and what is more, people are confused. I feel that people are making efforts to make them unhappy in a way. I think that the biggest misperception is the delusion that "realization of a dream makes people happy." Seeing reality as it really is, however, it is all too common that some people achieve dream and afterward get into the worst situation. It is necessary to understand that realization of a dream is nothing to do with happiness.
We live in the society composed of a leader and followers. However, who is happier is another matter. Since the criterion of happiness or unhappiness is completely subjective, people who judge themselves cannot be happy. The more they deny their existence, the unhappier they become while on the other hand, the more they accept themselves, the happier they become.
Although this expression might create some misunderstanding, a person who completely accepts himself has no self-image. This sate of consciousness is called "enlightenment."
If you take happiness as the criterion for judgment, you will understand that gaining power, accumulating wealth or achieving social success has nothing to do with happiness, but rather pursuit of such things would get you into unhappiness.
While fully understanding the above, I often talk with my family as follows: "a person who is qualified as a leader is a person who can show concern for the most vulnerable people." After reaching adulthood, people stop physical growth but continue spiritual growth. When people take care of others, it leads them to raise themselves in the sense of spiritual maturity.
In that sense, I think it is obvious who is the most suitable as the prime minister in Japan.
Note:
Shanti-phula has indicated some parts of the following text in black boldface type or in red letters.
Kotobuki-cho, the town where cheap lodging houses for day workers blend into
On December 31, 2018 at Kotobuki-cho, Yokohama City Photo: Yukira Sagawa
Reporter: Yukari Sagawa
Walking for nearly 10 minutes from Yokohama City Office
past around 3 p.m. on December 31
, I saw
a 150-meter long line of people waiting to get free hot meals at a soup kitchen
. In front of the line is Kotobuki Park, central part of Kotobuki-cho famous for its cheap lodging houses.
People made a line to get food at a soup kitchen
. On this day,
1,200 warm soba noodles
were prepared for street people shivering in the cold.
<snip>
People fall into poverty by the slightest thing. Some people have homes and others have no homes. They live next door to each other in Kotobuki-cho. It is just like the social structure of our time, in which the rich and the poor are inextricably linked together.
At the back of a busy street, hundreds of people wrapped up in blankets are shivering with hunger and cold tonight, too.
(The rest is omitted)