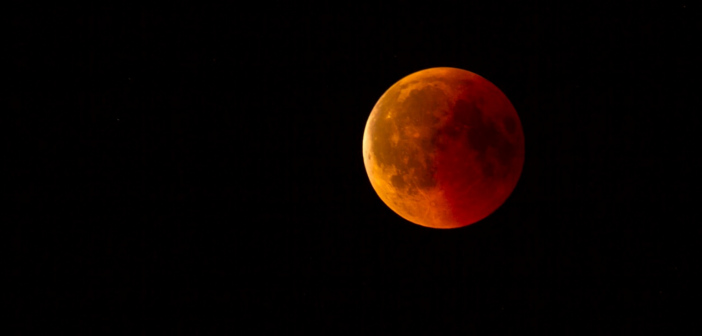 According to Fulford Report, the "Super Blood Wolf Moon" occurs on January 20th and 21st. A variety of secret societies represented by the Illuminati take the occasion to perform dubious rituals to use planetary movements.
I make it clear that those whose vibrations decline to Darkness are never allowed to perform any ritual. If they do that thing, they will be judged after the end of the ritual.
Light of Misakitakakunoboru-himemiko, Central Sun of the Milky Way Galaxy, is being poured now. Today I feel pretty strong light poured on me. This light is maximized on January 21st from 21:00 (JST).
If you want to maximize this chance, repeatedly chant the name of the goddess "Misakitakakunoboru-himemiko-sama" on January 21st from 21:00 to 21:21. You may chant out loud or silently.
Wicked beings cannot receive the light of the goddess. They will have their vibrations decline to Darkness immediately after the "Super Blood Wolf Moon" occurs.
As this light affects the vibration of surface layer of physical body, you can understand that I tell the truth. To put it another way, those who have acted as agents for Darkness and have never believed my information will clearly realize the truth.
On this blog, my questions to Misakitakakunoboru-himemiko and her answers were posted before. Please see them.
Note:
Shanti-phula has indicated some parts of the following text in black boldface type or in red letters.
(1)
Excerpt from a Japanese article:
Shanti-phula
- January 14, 2019−
Fulford Report 19/1/7: Former Senate Majority Leader Harry Reid next cabalist to be executed as military tribunals begin
<snip>
The other
thing worth noting is that the Trump/Wang meeting will take place immediately after the "Super Blood Wolf Moon" that occurs on January 20th and 21st.
As we have noted before,
the secret rulers of the earth use planetary movements to time major moves.
Native Americans call the full moon in January the Wolf Moon because that is when hungry wolves would approach human settlements. The fact that it is also a lunar eclipse, or a blood moon and a supermoon, is a sign that some sort of big moves are planned.
— TIME (@TIME) 2019年1月5日
Note: The above tweet is added by Shanti-phula
(2)
Return of Light Activation on January 21st at 5:11 AM UTC (JST 14:11)
<snip>
Multiple planets in this chart are making numerous powerful aspects (around 20 aspects in total!) with the Galactic Center, Pleiades and Sirius.
This powerful configuration creates a point of maximum tension which is released in a big cosmic breakthrough.
(chart)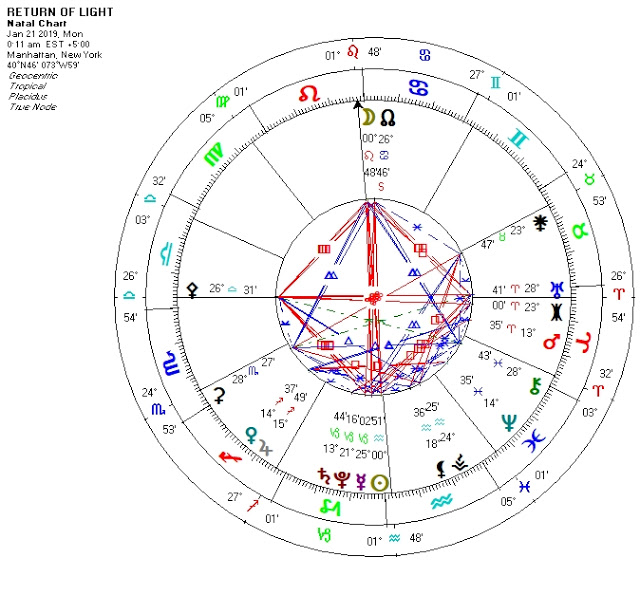 At that point, Cosmic Central Sunwill send a huge pulse of Light throughout the whole Creation.This pulse will be a trigger for the beginning of the final removal of all darkness from the Creation and a trigger for the beginning of the preparations for the new cosmic cycle.
(The rest is omitted)
Source: