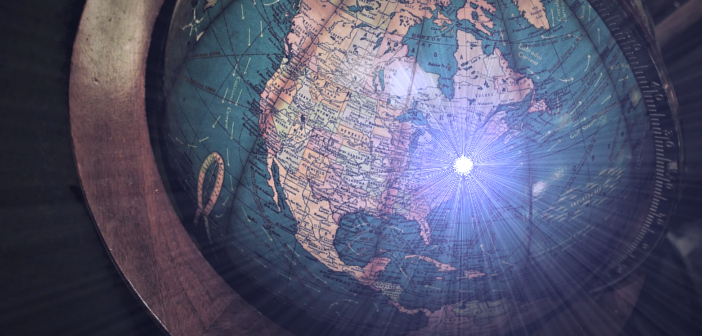 Reportedly, blue light appeared in the sky over New York at night on December 28. According to the local media, it was caused by "a large-scale transformer explosion at a power plant." However a witness said: "No sound was heard."
We have heard no news of huge catastrophic power outage. Therefore, I feel that obviously this is invasion of aliens. "lol"
We cannot say about this kind of incident for sure in the absence of proof but I intuitionally think that it is related to the "second" article below.
Probably, I think that the underground base of Cobra Resistance Movement was destroyed by the Galactic Federation. The Resistance Movement tried to bring about power outage that could last up to six months across the U.S. as shown in the article.
I have expected that with regard to a group of aliens that use the fake names such as Ashtar, St. Germain and Sananda as well as Cobra Resistance Movement, they will be warned or attacked before year's end by the Galactic Federation and Galactic Confederation of Light. Therefore, such incidence is expected circumstances.
A person by the name of Cobra did not die at this attack. It is quite interesting to see how they respond to this incident from this time.
Note:
Shanti-phula has indicated some parts of the following text in black boldface type or in red letters.
English translation of an excerpt from a Japanese article:
jouhousokuhou.com
– December 28, 2018 –
Mysterious explosion occurred in New York!? The city is flooded with reports of blue light! "Like space war" "Oh, my god!"
Mysterious blue light appeared in the sky over New York on December 28
and it had residents scared.
This blue light was reportedly witnessed at around 21 hours (LT) in the neighborhood in Queens
and queer look of the sky had been seen for tens of minutes.
Local media reported: "there is massive transformer fire at a power plant in the neighborhood in Queens."
Spark at the transformer looks like blue light. Japan had the same experience of blue light that appeared after transformer explosion caused by a big earthquake. However, we can say that it is a rare case that such wide-scale blue light appeared and lasted for dozens of minutes.
Kotoko(hair +make)
Undoubtedly this must be invasion of aliens?
This is the footage I have just seen in New York.
Q Anon: Power Outage - What They're Not Telling You About the Government Shutdown - Funeral Arrests (Video)
<snip>
Tuesday, December 25, 2018 5:55
<snip>
These reports from the President's National Infrastructure Advisory Council (NIAC) concern a nationwide power outage that could last up to six months.
In the actual report, "tens of millions" refers up to 75 million people, or nearly a quarter of the U.S. population. Here's how the NIAC defines a "catastrophic power outage"
: – Events beyond modern experience that exhaust or exceed mutual aid capabilities
- Likely to be no-notice or limited-notice events that could be complicated by a cyber-physical attack
- Long duration, lasting several weeks to months due to physical infrastructure damage
- Affects a broad geographic area, covering multiple states or regions and affecting tens of millions of people
- Causes severe cascading impacts that force critical sectors—drinking water and wastewater systems, communications, transportation, healthcare, and financial services
(The rest is omitted)