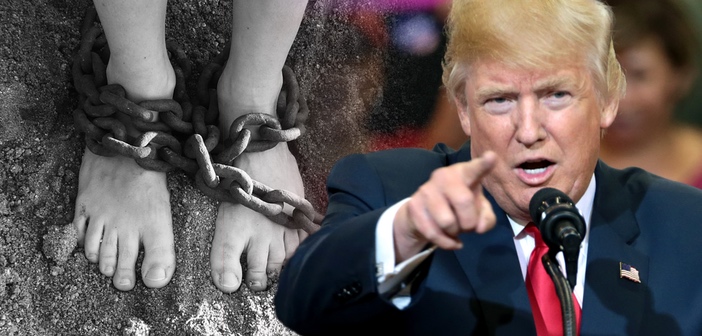 According to the first article below, Mr. Robert David Steele spoke about the reality of pedophilia crime at the first Judicial Commission of the Tribunal held early this year. The video was submitted at the Commission.
According to the article, high-level pedophiles torture and murder infants, drink their adrenalized blood produced out of fear and absorb such negative energy into the body. All whistle blowers who have exposed the crimes by the Illuminati share the fact.
Mr. Steel says that pedophilia crime should be brought to the public's attention to take down the deep state. I quite agree. We have followed up with this issue on the blog because this is the Achilles heel of the deep sate.
How about the situation in Japan? The Japanese government is so corrupted. You have already understood, haven't you? With regard to the pedophilia crime, "*Petit-Angle child prostitution case" was reported. They say that "*Petit-Angel's list of customers includes big-shot politicians, business people, board members for major companies, doctors, big figures of financial cliques and royal family members. Exposure of their names would have got them in a mess." They say that "more than 1,000 videos shooting sexual conduct with girls" are discovered. It is quite natural that this incident was shrouded in darkness.
According to the second article, the Trump Administration is "prioritizing the fight against this evil." When incredible wrongdoings by global-scale networks (where global royal families are involved) are exposed in future, people would be aghast at the fact. Elites who got involved naturally do all they can to survive by preventing their scandals from being exposed.
Note:
Shanti-phula has indicated some parts of the following text in black boldface type or in red letters.
(1)
As many as 8 MILLION children are kidnapped and trafficked into sex slavery every yearby global pedophile network – of which MANY politicians are members
<snip>
(Summary)
December 10, 2018
<snip>
As many as 800,000 children in the United States, and eight million children globally,
are being kidnapped and
trafficked into sex slavery
every single year.
<snip>
Chief Counsel Robert David Steele, a former CIA officer
who opened the Plenary Session of this first Judicial Commission of the Tribunal,
spoke
about
how child torture, child murder, and child organ harvesting are now "accepted" practice within the highest levels of government all across the globe, as well as within non-governmental organizations (NGOs), multinational corporations, academia, and "civil" society.
<snip>
<snip>
The "deep state" is powered by pedophilia.
Why this is so important to bring to the public's attention is that
pedophilia is a type of "initiation rite,"
according to Steele,
to draw new members into the "deep state" and "shadow government."
<snip>
"
The center of gravity for taking down the deep state
, pedophilia is both the induction glue, pedophilia is how the deep state recruits and controls people," is how Steele concluded his speech.
(The rest is omitted)
Statement from the Press Secretary
Today,
President Donald J. Trump signed into law important legislation
to help victims of child sexual exploitation,
the "Amy, Vicky, and Andy Child Pornography Victims Assistance Act of 2018."
The Trump Administration is prioritizing the fight against this evil
through our ongoing commitment to innovative initiatives, including Project Safe Childhood, and
we are taking these steps to confront a truly disturbing reality.
Since March 2015, for example, the number of distinct children identified in child pornography material has nearly doubled, from 8,600 to almost 16,000. We must end this scourge on our children and our society.
The bill the President signed today will help ensure that victims of child pornography and other child sexual abuse crimes receive restitution for the harm they have suffered.
It ensures that a minimum amount will be ordered in each case and allows victims to choose from different forms of restitution.
Making America safe again starts with protecting our people—especially our children—from the savagery of sexual exploitation and abuse.
The President is proud to have signed the Amy, Vicky, and Andy Child Pornography Victims Assistance Act into law.