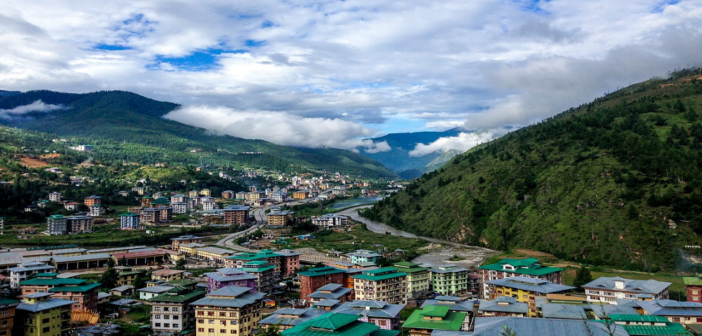 I learned through the official blog of former Minister of Agriculture, Forestry and Fishery Masahiko Yamada that "Kingdom of Bhutan has a goal to achieve complete organic farming and disposed of all agricultural chemicals in Switzerland." This indicates that policy greatly differs according to leader. I think that if Japan steered the country in this direction and introduces robots, we would see a new future.
According to the blog, Kingdom of Bhutan has started to build a 100 percent organic farming nation with a target year set at 2020 and Mr. Mitsukuni Inaba serves as an agricultural advisor. Integration of terraced paddy fields made stones come out. Since it is impossible to put machines in rice paddy fields, he wants to introduce a stone crasher which played an important role after the 2011 Great East Japan Earthquake occurred.
A secondhand stone crasher costs 3.8 million yen and a secondhand tractor costs 1.5 million yen. He decided to raise a total of 7 million yen including transportation cost and miscellaneous expenses with Crowdfunding. For details, please read the original article.
The way how Kingdom of Bhutan tackles the problem is really wonderful. I think that unless every country moves in this direction, rebirth of Earth would be impossible. Needless to say, the king is a fine leader. As a matter of fact, I suppose that Queen consort of Bhutan Jetsun Pema has a great influence over the policy. That's because she is a goddess in the true sense of the word as Mrs. Seiko draws her illustration. She is one of deities who govern the earth, but rather the solar system.
Humans will get to know the will of deities more straight some day in the future. In that sense, Japan is the spiritual center of the world. Because Japan has the emperor, who is originally a ritual king who plays the role of providing a bridge between heaven and earth.
Note:
Shanti-hula has indicated some parts of the following text in black boldface type or in red letters.
English translation of a Japanese article:
Readyfor
"Kingdom of Bhutan" to achieve to build a 100 percent organic farming nation!
<snip>
Request for Crowdfunding
<snip>
Kingdom of Bhutan
, a pious Buddhist country,
has started to build a 100 percent organic farming nation
, where every living thing on the earth can enjoy happiness,
with a target year set at 2020.
In Kingdom of Bhutan
which shares the world view of reincarnation,
use of insecticides is prohibited by law
and nobody uses them.

<snip>

We remember the East Japan Great Earthquake and Nuclear Power Plant accident seven years ago. As many as 700,000 people of the Kingdom of Bhutan, whose average monthly income is 10,000 to 20,000 yen, made donations by cutting back on living expenses. The donation amounted to one million dollars (80 million yen at that time). Furthermore, His Majesty personally visited Japan to express his heartfelt sympathy to the victims.
As a matter of fact, this "stone crasher" was used by farmers who were radioactively contaminated. They buried cesium by reversely plowing the earth in order to avoid extracorporeal exposure to radiation. At that time a lot of stones were dug out. This machine was introduced to regain rice paddy fields by cracking such stones.
Demonstration of stone crasher
Without that experience, we would not have known the fact that there is that kind of machine.
I'd like to ask as many people as possible
to support us to introduce a stone crasher
in return for the kindness of Kingdom of Bhutan.
(The rest is omitted)