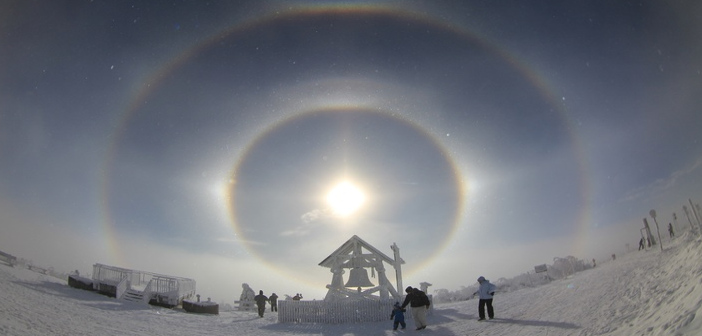 I expected this picture to be introduced by Shanti-phula because the blog below and the blog In Deep are managed by the same person. I wonder if this solar halo shows some deity has descended to earth.
Beautiful and extremely complicated solar halo appears in Yellowknife, Canadian Arctic


— 非一般ニュースはアカウント凍結 (@kininaru2014111) 2018年9月8日
Non-everyday news account suspended
@kininaru2014111
*On September 4, optical phenomena (halo) appeared in Yellowknife, the capital city of the Northwest Territories in Canada. (Upper two pictures)
Lower two pictures were taken when I flied a drone three months ago. This phenomenon disappeared in about 10 minutes.
Note:
*This tweet is added by Shanti-phula. Translation by Shanti-phula
(The rest is omitted)