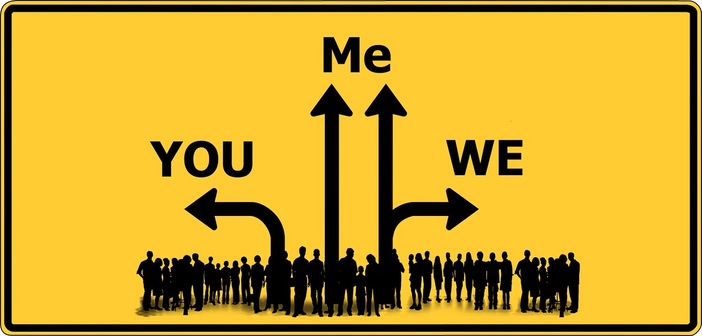 It is predicted that AI will rob humans of their jobs in the future. Guaranteed basic income is considered to be a form of global social security in such world. It is the system where living costs are supplied equally to everyone. The video below shows there was a plan to give 300,000 yen to adults and 70,000 to children every month in Switzerland. However, Swiss voters rejected this plan. One of the reasons is that they cannot lead a decent life with this much and the biggest reason is that if the basic income is adopted in Switzerland, a gross number of immigrants will rush to the country, which the Swiss seem to have worried about.
In the world where people like Heizo Takenaka control, the basic income just guarantees "a minimum level of living": It appears that a small number of super-rich people and AI control the world and the vast majority of people are force to live below the poverty line and narrowly survive.
However, we can hardly see that such people will survive in the next age, because human consciousness seems to be changing significantly. It is indispensable to set up the maximum wage so that all people can enjoy humanly life. Humans can escape from exploitation and enjoy the leisure time only by setting up the maximum wage.
However, new problems would arise. Probably, every couple who maintains a marital relationship with a money motive would get divorced and people with no proper sense of ethics would be at a loss about where to seek for the meaning of life or sense of value and as a result, would get involved in confusion.
In that sense, I suppose that it would be very important to know the reality of life including the world after death.
Note:
Shanti-phula has indicated some parts of the following text in black boldface type or in red letters.
How to live in the future when AI will grab away jobs
Even people who do not work are allow to eat
Interviewer: Momoko Jingu
Is it likely that
human work will be grabbed away by AI in near future
? <snip> How should humans live in the age to come when only 10 percent of "superstar workers" will be able to make a living by working? We asked the question of Associate Professor Tomohiro Inoue, Komazawa University, who studies relations between AI and economic science.
<snip>
– People will battle fiercely for a job. We will see
the age when
workers will not use machines but
machines will produce goods by themselves
. I wonder if only capitalists who own robots can gain an income and other workers will have no other choice but to starve.
"I think that only 10 percent of "superstar workers" will gain enough income. It is
"society without work."
It is the society where only superstar workers and capitalists can make extraordinary profits."
"I think that
basic income (BC) is the most suitable to such society
. It is
the system in which fixed minimum living expenses are equally supplied to all people
.
If the system is introduced at once
, I think that
an appropriate amount of money is 70,000 yen per month
. If more money is equally supplied, the rich who have to pay more tax will oppose introducing the system."
(The rest is omitted)
Distributed by
YouTube
– November 28, 2016 –
*The world where there is no job will come? What world will we see a decade from now, that is, in 2026?
(Summary)
Within 20 years, 49% of workforce in Japan will be replaced with machines!?
(Provisional calculations by think tank)
Growing global anxiety about loss of jobs due to AI and robots
"Minpaku" in which people can stay at a conventional home instead of a hotel through Internet telephone, and service to allocate cars by connecting ordinary drivers to people who want to move over are nothing new.
In the U.S. and Switzerland, they have started to determine whether to adopt basic income plan based on which fixed amount of money will be given unconditionally to all people every month.
How should we live in the society where the common sense of "people who do not work are not allowed to eat" might no longer apply?
In 1930 Keynes predicted the future.
In 100 years, people will be at a loss about how to enjoy leisure time for the first time in human history.
Note:* translated by Shanti-phula