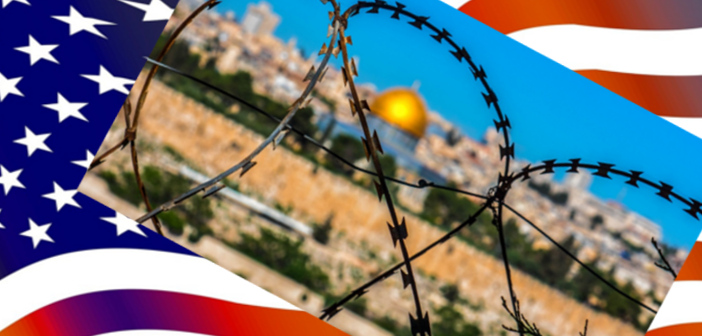 President Trump's recognition of Jerusalem as the capital of Israel has created an uproar in the Middle East.
Mr. Eiken Itagaki says that President Trump took action Dr. Kissinger had ordered to bar him from taking. However, this is old piece of information. Although President Trump expressed a plan to move the U.S. Embassy in Tel Aviv to Jerusalem from the very start of his presidency, he was barred from doing so by Dr. Kissinger. However, the president thought that the right time has come.
Read the tweets below in ascending sequence from bottom, and you will know what is going on. It is clear that Trump's remark has driven Israel into a corner. President Putin has no intention of yielding to Zionists who never give up the NWO (New World Order) led by the Rothschild family. In other words, he tries to drive Israel into a corner with the resolve that he will not hesitate to go to war if necessary. If war breaks out, Israel will not exist. Simultaneously the Rothschild family will perish.
President Trump made this remark after the IS in Iraq and Syria was defeated, Saudi Arabia carried out the great purge of those involved in the 9.11 and the U.S. marine got evidence by entering the CIA headquarters. As Mr. Naoya Fujiwara tweeted, this is "attack on Israel."
As President Trump says "the possibility of the U.S. government shutdown on 9 Saturday" due to Congress' failure on budget, the U.S. is ready to run away on the pretext of budget. It follows that Israel will be abandoned at the last minute. Zionists including the Rothschild family are destined to accept the defeat or be destroyed. I suppose that no full-scale war will happen.
Shanti-phula has indicated some parts of the following text in black boldface type or in red letters.
English translation of the Japanese version of Pars Today – December 6, 2017 –
Iran's Supreme Leader: "All people have a duty to make efforts to liberate and save Palestinians."
"All people have a duty to make efforts to liberate and save Palestinians,"
Iran's Supreme Leader/Leader of the Islam Revolution

Khamenei emphasized.
He
expressed his strong regret regarding some rulers in the region who obey the U.S. demand and

said:

"

Iran never has intention of confrontation with Islamic states.

We hope that

solidarity and unification will be created in the Muslim world

like in Iran where brotherhood and unification exist."
Supreme Leader Khamenei said that the final purpose of the enemy to create an anti-Islamic group to have Shiite Muslim and Sunni Muslim fight with each other.
Grand Ayatollah Khamenei said that the Muslim enemy claimed Beit ol-Moqaddas to be the capital of the Zionist regime and it is due to their powerlessness.
"The Muslim world will resist this conspiracy and

Zionists will suffer more damage from it. And undoubtedly Palestine will be finally liberated,"

he said.