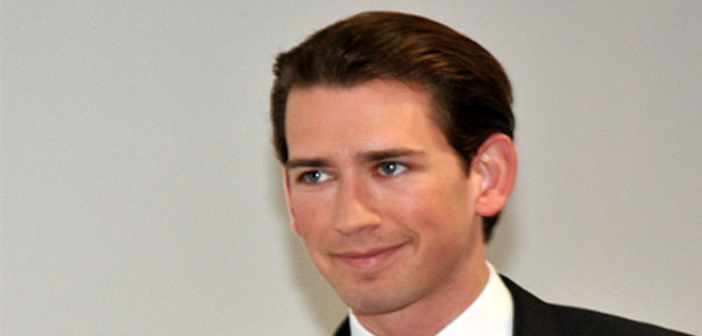 We are astonished by the article below, which says that Austria's new leader Prime Minister Kurz has started eliminating George Soros. I quote the bare minimum of the article on this blog. You must read the whole text in reference article.
I am surprised to learn that a brave prime minister has appeared. He delivered a clear message to those who push the New World Order agenda and said: "The people of Austria have rejected the New World Order. George Soros is just the first of many. Tomorrow we will deal with the Rothschilds."
When I saw the picture of Prime Minister Kurz in a Sputnik article for the first time, I told to my wife: "He still has soul." Judging from his words and deeds, I think it is safe to say that a Star of Hope has appeared.
If Mr. Taro Yamamoto became a new leader in Japan, I think he would be able to do the same thing as Prime Minister Kurz does. Regrettably, however, I have a feeling that Japan will be destroyed once at least, due to Abepyon.
Shanti-phula has indicated some parts of the following text in black boldface type or in red letters.
Austria's new leader Svasthian Kurtus kept his promise to destroy NWW and has kept his promise to destroy the New World Order and has already started by eliminating George Soros
. Kurz has informed Soros that his Open Society Foundation has 28 days to cease and desist in Austria for "attempting to undermined the democracy of the nation," or face legal action.
At 31-year-old,
Sebastian Kurz

is Austria's youngest ever leader and after winning the Austrian leadership, he

vowed to take down the unelected ruling oligarchy in his nation

.
Kurz
, a self-described truther, says he

was "truly awoken" by the 9/11 film Loose Change

.
"George Soros is just the first of many. Let this be a message to put their own agenda ahead of what is good for my people. Today we will deal with Soros. Tomorrow: The Rothschilds."