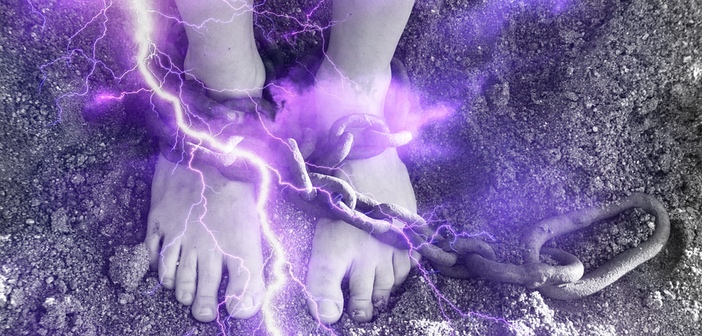 According to the article below, a former head of Satanists has paid penance and told a packed out audience that "most celebrities have either killed or raped children during a Satanic sacrifice." Confession of Lady Gaga and this testimony indicate that a big movement towards total dismantlement of Illuminati has started.
According to the one before this article, mass arrests of such Satanists will be conducted under the order from President Trump and Satanists will stand up to the arrests. As a result, it is highly likely that the U.S. will plunge into de facto civil war, but I don't think that it will develop into a full-fledged civil war. Although riots may occur in many places, such riots will be reported in a way that people who just watch TV cannot understand what actually is happening.
Seeing the picture of Mr. Zachary King in the article below, former "High Wizard" of the Satanic Church, you will know that he has exactly an atmosphere of Satanist in every way. He has committed unforgivable crimes such as murder or rape of a lot of children in satanic rituals. Surprisingly, however, he still has soul. I think that there is an extremely high possibility that he will be killed as a traitor due to his heavy karma. However, if he accepted the karma as his destiny, it would be considered to be genuine reform and he would be saved.
He says:
"
You cannot defeat a spiritual enemy with physical weapons." This is exactly true. However, we have the two most powerful mantras, Gayatri Mantra and Mantra of Love. These mantras have the attack of an enemy get back to the enemy. An attacker will self-destruct with the power he gave out. Like this, evil destroy itself. Actually, this is occurring on a global scale.
Shanti-phula has indicated some parts of the following text in black boldface type or in red letters.
Satanic 'High Wizard': Most Hollywood Elites are 'Satan Worshipping Pedophiles'
By: Jay Greenberg, www.nnettle.com
The former "High Wizard" of the Satanic Church has spoken out on the Hollywood pedophilia epidemic to confirm that the majority of entertainment industry celebrities are "child-killing pedophiles who worship Satan."
Zachary King was the head of the World Church of Satan
, or Satan's World Church, f

or more than twenty-six years

before he converted to Catholicism

following, what he describes as, a "miraculous intervention of the Blessed Mother."
During a conference on spiritual warfare organized by Toronto-based Serviam Ministries,

King told

a packed out audience that

"most celebrities you see on TV or hear on the radio," have either "killed or raped children" during a "Satanic sacrifice."
"Why is the devil intent on killing and raping children?" he said.
"Satan does fear certain things.
"You can't get more innocent than a young child or a baby."
King, who was blinded as a result of diabetes, told the crowd of 800 people that

the reason Hollywood's open secret has stayed hidden for so long is that "they are all in on it."
"You see these celebrities and these movie business executives thanking Jesus at the Oscars, but it's all lies.
"

What you don't see is them drinking the blood of an infant they've just raped and sacrificed

while they were begging Lucifer to 'bless them' with more fame and riches."
At age 21, King was a significant player in the Satanic Church and had risen to the status of "high wizard."
He was one of only a few in the world and was rumored to have been hand-picked for the role by Satan.
King said he's "lost count" of how many Satanic rituals he had assisted in for Hollywood elites.
"Every hex requires a child sacrifice," he told the conference.
"The bigger thing you request from the devil, the more you have to do for the devil to get it.
"For movie and music stars, nothing is ever enough.
"They just want more, it's relentless.
"They'll never be satisfied."
He said the only way left to take down the Satanic pedophile elite is to fight them with a "spiritual battle."
"It's spiritual warfare; you cannot fight it physically," he said.
"You cannot defeat a spiritual enemy" with physical weapons.
The main problem with Hollywood is that there are "demons everywhere," according to King, but said they could be overcome if people unite on a spiritual level.
"Imagine you're in a place where there are demons everywhere,
"If enough people show up with Jesus, it's a bad day for the demons."
King said he has felt compelled to lift the lid on the elite Hollywood pedophile ring as he was himself sexually abused at age 11.
He cites this as a trigger that led him to formally join a satanic coven and sell his soul to the devil at age 13.
Speaking about a way forward,

he said "if the people work together they can put an end to the misery so many children are going through.
"Perhaps some may be spared altogether from the life myself, and so many others, have had to endure at the hands of Satanic oligarchs that control our world."