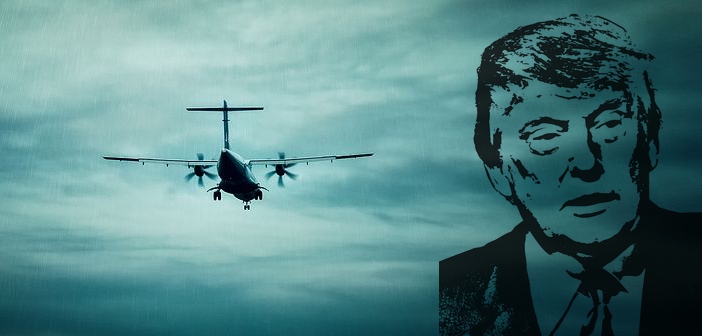 Detailed information of this Lolita Island has already been introduced in an article on February 24. The article says: "Mossad operates the 'Lolita' Island and the CIA works with it."
This clearly shows why Israel can practically control the U.S. It means that the Israeli intelligence agency holds the weak point of about 70 percent of Congressmen. Their sex scenes with girls in the Lolita Island are filmed on video.
According to the article, many celebrities are described in a list of passengers on Epstein's private jet 'Lolita Express.' Mr. and Mrs. Clinton and Prince Andrew are included in the list. The problem is that as I picked up on this blog a number of times, President Donald Trump seems to be included in the list. President Trump was sued by a girl, then 13 years of age, but subsequently the case was dismissed.
According to Mr. Fulford, President Trump was blackmailed with a sex scene with the girl. The reality is that the president who is blackmailed with such video confronts the global Evil. There are strong doubts about how far he will be able to do it. But yet, President Trump is far better than Obama.
The military personnel who buck up President Trump, especially General Joseph Dunford at the top is as dubious as Pope Francis who leads the Vatican faction which compete power in the Trump administration. He is such a person whose past actions can be easily imagined. In a word, relatively gray people fight against darker people. This is an internal conflict among those who try to bring light to the world.
Seeing such situation, it seems that Earth has no future. However, I have a feeling that everything is going smoothly.
Note:
Shanti-phula has indicated some parts of the following text in black boldface type or in red letters.
English translation of an excerpt from a Japanese article:
TOCANA
– July 23, 2017-
Too hairy orgy party in white elite favorite "Pedophile Island" comes to light! Super-celebrities are included in a list of valued clients of organizer Epstein.
<snip>
What is "Orgy Party Island" owned by elite businessman?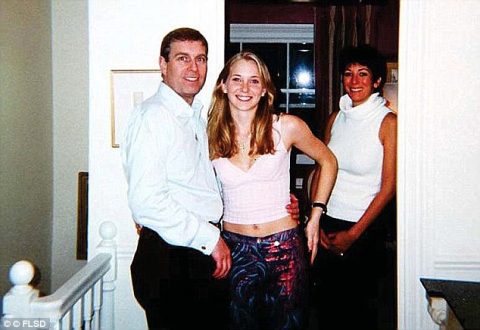 Epstein, left, and Virginia Roberts, center, one of victims who accuse him
Billionaire Epstein
owns Little St. James Island
, an island in the U.S. Virginia Islands, which is
ridiculed as 'Orgy Island'
by tabloids. He owns
a privet jet called 'Lolita Express'
on board which he and his friends visit the island
.
The island
Epstein owns became
the supreme paradise for pedophilias
.
Epstein had an organized group to look for girls as young as 12 who are taken to the 'Orgy Island.'
<snip>
Stunning celebrities are described
in a Lolita Express passenger list
. To begin with, the name of Bill Clinton is described. His name was described in the list as often as 26 times.
Naomi Campbell, a model, Kevin Spacey, an Academy Award winner for Best Actor, Britain prince Andrew, Larry Summers, former U.S. Secretary of the Treasury
, and many famous politicians are included in the list. Incumbent U.S. President Donald Trump also socializes with Epstein. The president was sued in charge of having raped a 13-year-old girl in a number of elite sex parties but subsequently he was acquitted of the charge.
(The rest is omitted)