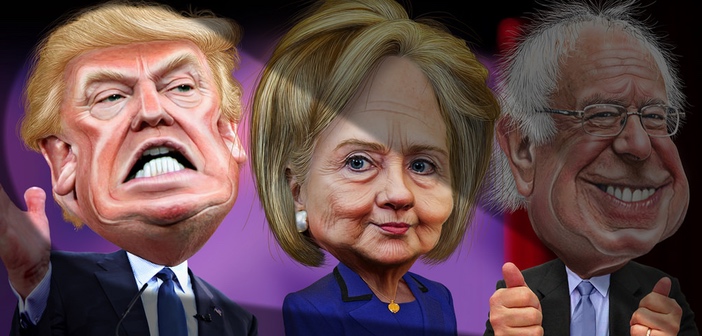 As expected, Mr. Trump is likely to win the U.S. presidential election if the election is not rigged. FBI has announced to reopen an investigation into Hilary Clinton's email case at such critical moments. It is a massive blow to the Clinton camp. Clinton campaign chairman Podesta reportedly expressed discomfort about the investigation by saying: "it is extraordinary that we would see such thing like this right before a presidential election."
Given this timing, I wonder if it has been decided not to use Hilary. Mr. Fulford speaks about a scenario in which Hilary will drop out of the presidential election campaign. We certainly see such movement.
Shanti-phula has indicated some parts of the following text in black boldface type or in red letters.
Translation of the Japanese version of Sputnik – October 28, 2016-
American professor tells who will become the next U.S. president
Professor Helmut Norpoth of New York University says that
a U.S. presidential election result prediction model

he made showed

Trump will win the election

, the Independent reports.
The election result prediction model developed by the professor successfully predicted all but the 2000 presidential election result. Although the model predicted Democratic candidate would win, Republican George W. Bush was actually elected by winning over the undecided voters in Florida.
The model predicts that the candidate who performs better in the primaries will win this time. It is

Professor Norpoth's opinion

that

Trump won in the primaries

and he will highly likely win the presidential election.
Distributed by Twitter – October 28, 2016 –
— 藤原直哉 (@naoyafujiwara) 2016年10月28日
FBI reopens Clinton investigation
FBI reopens Clinton investigation as new smials found – Com…
The FBI has learned of more emails involving Hilary Clinton's private
Email server while she headed the State Department, FBI Director