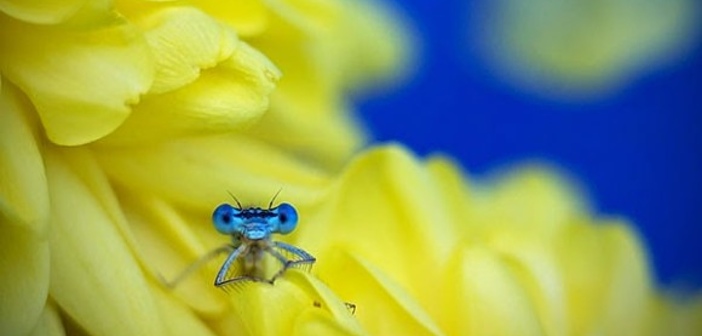 image: Source
"I am a damselfly!" Photo of damselfly having utmost level of effect like fairy tale
or fantasy world
This video is another thing I recommend for you.
English translation of the excerpt from a Japanese article: Karapaia – January 24, 2014 –
An amateur photographer in Rumania, Lemus Typria (phonetic spelling) is skilled at eliciting beauty peculiar to living creatures. He chose damselflies as the subject this time.
Damselflies are smaller and thinner than ordinary dragonflies. Small-sized damselflies really look like "short yarn waste." With his skillfulness, they look like so lovable and shy creatures
Incidentally, the body of damselfly is so thin that it looks like lint.