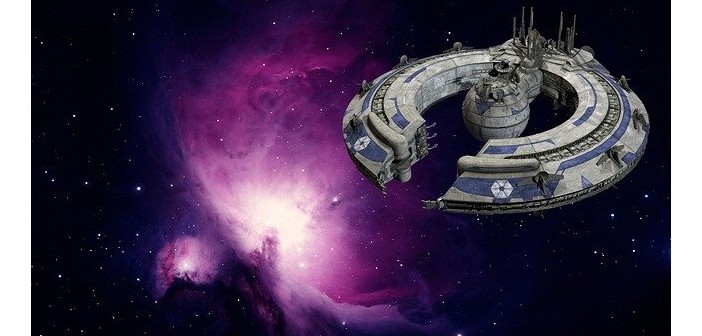 Note:
Shanti-phula has indicated some parts of the following text in black bold-faced type or in red letters
Excerpt from a Japanese article:
PFC-JAPAN
– September 14, 2020
Progress Report
<snip>
When Light Forces
were clearing Draco fleet
they
have rescued many hostages
,
among them twin souls of many key commanders within the Galactic Confederation. Those commanders were threatened by the Draco that their twin souls would be tortured if the commanders would not cooperate with the Draco
and sabotage many plans of the Light Forces. This is how the Draco were able to create many delays and setbacks and this is why the coronavirus pandemic could not be stopped in January and February.
Those twin soul hostages were rescued and
compromised commanders
taken to Confederation motherships outside our Solar System, where they will be able to get healing and then they will repair as much as possible the damage they have created.
Those compromised commanders
were also responsible for spreading of much of fake intel through many Lightworkers channels in the last few years
.
This is
one of the main reasons
why most channeling sources are not reliable
. The other reason is that those Lightworkers have a belief system that they know everything,
<The rest is omitted>
Saint Germain (channeled by Ngari)
"

EVERYTHING IS COMING OUT AS PLANNED,
SAINT GERMAIN'S PROSPERITY PLAN IS BEING SUCCESSFUL." September 11, 2020
Source:
<snip>
Beloved brothers and dear friends
<snip>
As you know, PRESIDENT TRUMP is doing everything he can to implement NESARA INTERNAL LEVEL IN THE UNITED STATES, AND GESARA AT THE GLOBAL LEVEL,
<snip>
The US military has also rescued more than 500 thousand children who enslave those sick from the world's satanic elite .)
It has also restored the Republic in the United States, which is no longer a private corporation, in the hands of a few Cabal families.
It is also demonstrating the return to the original pristine U.S. Constitution, windy and tide.
HAS CREATED A NEW COIN, YOURSELF, THAT CAN ONLY BE EMITED BY THE UNITED STATEMENT.
<The rest is omitted>
Message by Ashtar : Be The Warriors of Light
Source:
<snip>
I am Ashtar. I come at this time to continue to bring you news, yes, but more and more experience, more and more love that we generate and bring to you, our brothers and sisters.
<snip>
All is according to plan, to the great plan that the universe, the Prime Creator, has established here, and that you are all a part of. You are becoming a greater and greater part of this plan as you continue to believe in yourselves, as you continue to take the guidance that we give you, to take that guidance deep within you and begin to express it outside of yourself.