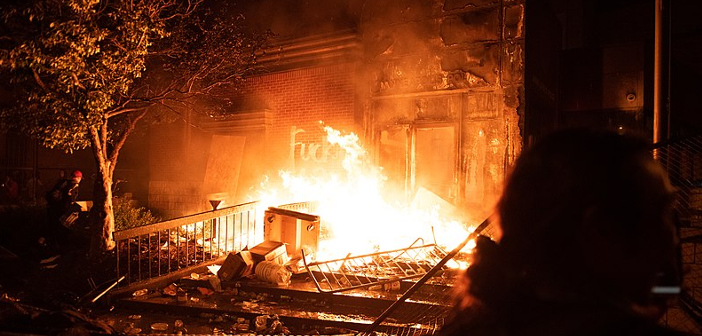 Distributed by YouTube – June 4, 2020
Chinese language is heard at arson scene near White House
Ghost of CPC seen behind the riot
昨天洛杉磯聖塔莫尼卡警方在骚乱现场,当场抓获3个讲国语的中国留学生,据中国留学生交代他们受之于领事馆官员的领导,指示他们上街同黑人一起参加游行活动,借机煽动黑人打砸抢暴乱活动,发扬爱国主义精神,为党为国做出新的贡献。 pic.twitter.com/rz3O69RN26

— 魏歌(魏泉宝) (@AWei3742) June 2, 2020
中国人学生の説明によると、彼らは領事館の当局者に導かれ、路上で黒人と合流してデモに参加し、黒人を破壊、略奪、暴動に向かうよう煽動せよと指示された。「愛国心を発揚し、党と国に新たな貢献をせよ!」と。2/2

— Minato Koba (@lotus76222) June 2, 2020
@lotus76222
According to the explanation of Chinese students,
they were invited by the consulate official, who instructed them to join black people and participate in the street demonstration to lead black people in destruction, looting and rioting. They were ordered "to raise patriotism and make a new contribution to the party and the country.
"
@Yu15039988
#Antifa
This video is the proof that

#Communist Party of China

pulls the strings of terrorist activities behind the scenes.
Why is

#Chinese language

heard here and there in the riot in Manhattan?
#Secret chat
by

Embassy of China in the U.S.

has been revealed! It has been found out that a series of actions by

#Communist Party of Chin

a are behind the "case of riot and looting!