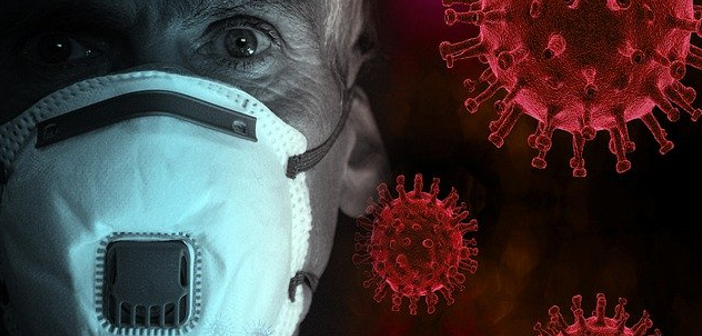 Note:
Shanti-phula has indicated some parts of the following text in black bold-faced type or in red letters.
Distributed by
YouTube
– March 27, 2020
Virus Expert: Six characteristics of Chinese Communist Party Virus
Follow-up from Meika
<snip>
At a press conference the State Council announced that 1,137 financial officials (top members) have been infected with Wuhan pneumonia and 42 have been seriously ill.
Further detailed information, however, has not been released. According to the analysis by many private experts in China, the actual number of infected people is ten times more as large as this figure, that is, 11,370. Announcement by the government is completely different from that by private sector.
<snip>
Infection will explosively expand in Japan, too. Wuhan pneumonia has a long incubation period. Sixty percent of infected people have no symptoms and they easily transmit the disease to other people.
You should avoid going out as much as possible, buy enough food for a week and stay at home.
You should keep away from a crowd of people.
<The rest is omitted>
Italy, a Facebook of Delia Mayor Gianfilippo Bancheri went viral, as he expressed concerns over the outbreak.

pic.twitter.com/Dp509hrSaU

— Aray Michael Aromaz (@ArayAromaz) March 26, 2020
@hjxu1992
Mayor of Delia in Italy shouts aloud to persuade citizens to stay home.
I added Japanese subtitles to Chinese subtitles in the video.
(This is not translation from Italian)
Note by ShantiPhula: We've inserted English version of video next to the tweet.
@blablablamus
We want such desperation in Japan, too.
突然ランニングが趣味になる?とか、うちの市民はいつからそんなに近所付き合い良くなった?とか…切実さも感じつつ、すみません。言い回しが絶妙すぎて笑いのツボにもハマってしまいました…良い市長さんだなぁ。。

— みそこ (@misomisomisokko) March 25, 2020
@misomisomisokko
You suddenly have a hobby of running?
When did you citizens make friends with one another?
Although I do feel how desperate he is, his way of speaking is so excellent
that I can't stop laughing. Please forgive me.
He is really a good mayor.