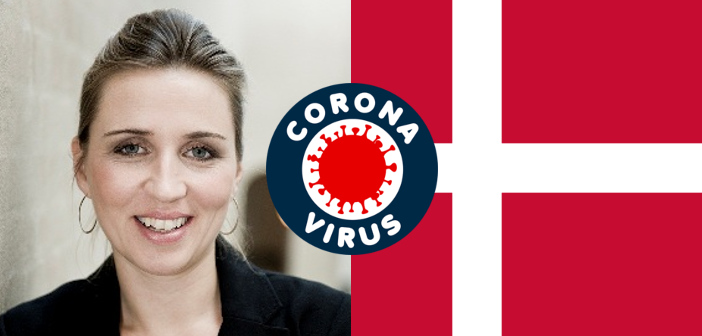 Note:
Shanti-phula has indicated some parts of the following text in black bold-faced type or in red letters.
English translation of an excerpt from a Japanese article:
HYGERRIG-NEWS!
–March 14, 2020 –
"Press Conference" by Danish Prime Minister for children on coronavirus
<snip>
Can I go out even during coronavirus quarantine?
PM Frederiksen
You can go out, but rather please go out.
For example, it is very good to take a walk in the forest or in nature.
However, remember to keep away from each other.
Is it likely that the quarantine period (currently set for two weeks) will be longer?
PM Frederiksen
We cannot give a definite answer now, but
we will tell you, your children and your school teachers as soon as we know.
If my grandma gets infected, will she die?
PM Frederiksen
You don't need to be afraid, but please take care of people around you, especially the elderly and help each other.
Next Wednesday I'm going to have a birthday party outdoors together with my four friends (whose birthdays are close to mine) by inviting 22 other friends. Can I do that? Or should I cancel it?
PM Frederiksen
First of all, Happy Birthday!
You are planning to invite 22 people. Sorry to say, but 22 people are too many to get together at once.
I recommend that you put off a birthday party.
Andreas (reporter of children's news program)
If you get infected, what would you do?
PM Frederiksen
It is possible that I will get infected. In that case, I'm going to do my job as prime minister while I self-quarantine. (while staying at home)
<The rest is omitted>