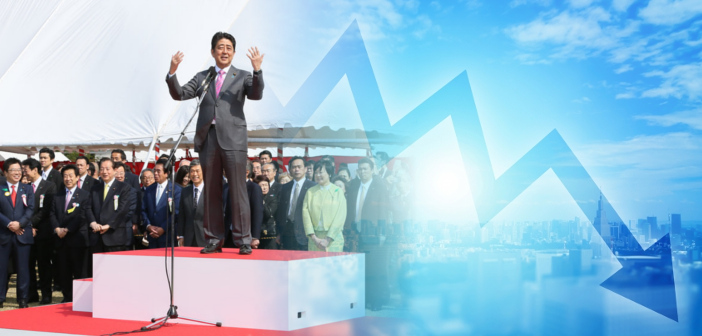 The accuracy of public opinion poll conducted by major mass media is doubtful. But at last, even Kyodo News reports that the disapproval rating for Abe administration exceeds the approval rating.
It is probably due to the allegation over "cherry blossom viewing party" and 83.5 percent of respondents think that Prime Minister's explanation regarding the event was insufficient. Furthermore, the disapproval rating for the LDP seems to have significantly dropped. I want to know where and how PM Abe, who tries to avoid answering the question, gave an explanation and I also want to ask 16.5 percent of respondents, who were so praiseworthy to accept his explanation, of which part of the explanation they were convinced.
Diet member Yuko Mori said that moderate conservatives who have supported the LDP have deep distrust towards the party. I think that no wonder LDP which cannot correct Abe administration's shameful act is considered to be birds of a feather. Mr. Kihei Maekawa thinks that with "drop in wages" in the future, the approval rating will fall further.
By the way, it's good news for you who belatedly start to watch the "cherry blossom viewing party." Reliable Wiki has appeared. There is so much to see: the how and problematic points of the event, easy-to-understand graphs and comparison of document retention period between ministries; activities of those involved with the prime minister and legislators who inquire the responsibility of the prime minister. It is full of information.
Abepyon, you have made an imprint on Wiki!
Note:
Shanti-phula has indicated some parts of the following text in black bold-faced type or in red letters.
Kyodo News conducted a nationwide telephone poll on 14 and 15. The approval rating for Prime Minister Abe's Cabinet has
fallen 6.0 points
from November to 42.7 percent.
The disapproval rating stood at 43.0 percent, topping the support rating by a neck.
Changeover from support to disapproval has been seen for the first time since December of last year.
It is probably due to the allegation over "cherry blossom viewing party" and the disapproval rating stood at
83.5 percent
and they said that
Prime Minister's explanation regarding the event was "insufficient."
The approval rating for the Cabinet marked the second straight month of decline and it has fallen 11.4 points, double-digit decrease from the last but one.
<snip>
Along with the Cabinet disapproval topping approval, approval rating for the party stood at 36.0 percent, with a significant fall of 5.8 points,
which shocked the LDP to the bone. In the survey conducted in November, the LDP approval rating fell only 2.8 point. Incidentally, the survey conducted this month by Jiji Press also showed that the Cabinet approval rating dropped 7.9 points and the LDP approval rating significantly dropped 7.1 points.
<The rest is omitted>
Distributed by Twitter