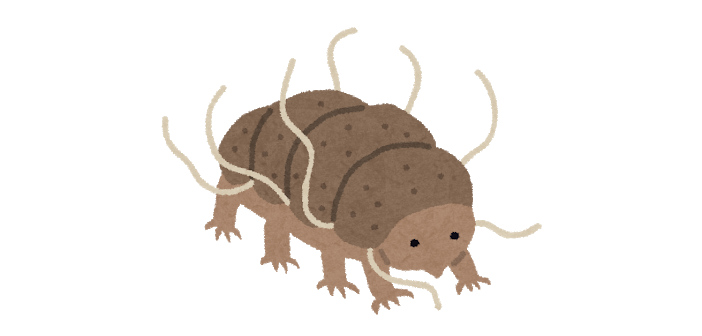 The Tardigrade, the strongest creature on earth, is said to be able to endure high temperature, low temperature, radiation and vacuum condition when getting intothe ametabolic state. And if they get water, they are resurrected and start moving. It's just like death and rebirth while alive.
How great water of life is!
Tardigrade is thoroughly delighted.
Many Tardigrades are delighted,
English translation of an excerpt from a Japanese article:
Kotaro Blog
– December 4, 2018 –
The moment when Tardigrade, creature with the strongest defense capability, deactivates invincible mode
<snip>
Microscopic image of the moment when a Tardigrade restitutes from the ametabolic state and resumes activity
It is covered with something like membrane when in the barrel. The membrane is disposable isn't it?