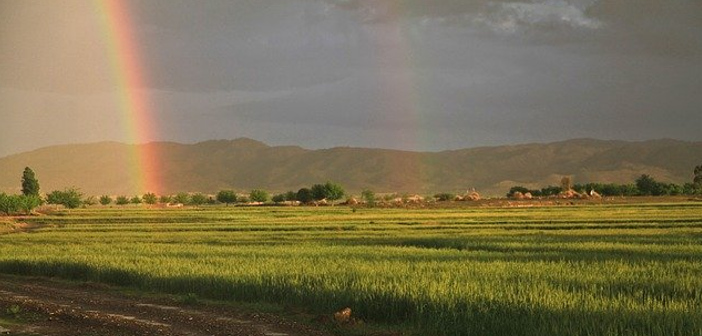 I received a heavenly message from Mrs. Nakanishi. I found it difficult at first to release the content of the message. However, in the message Dr. Tetsu Nakamura says: "I want to let people on the earth who lament over my death know how I am fine." So I decided to publish the message on this blog.
Most people cannot judge whether such a message is from Dr. Tetsu Nakamura or a fake one. It is different from each person to believe that this is the message from the spirit body of Dr. Tetsu Nakamura. However, I assure you that this is the message from Dr. Nakamura.
Read the message, and you can understand that death means just to take off the coat of physical body and spirit body has the same five senses as physical body, and spirit body leads basically the same life as physical body on the earth and rather enjoys more freedom than on the earth.
The message below says: we will learn about "the direction we will head for and the world we will go to." I think that the spirit body of Dr. Tetsu Nakamura is supposed to live in the 9th planet of Alpha Sagittarii or Rukbat as deity "ru" of First System Earthly Deity 5th Level.
He is still in the spirit world but he is supposed to move up to an extremely higher world in less than a month.
I am afraid that some of bereaved family members of Dr. Tetsu Nakamura and persons involved might feel uncomfortable about my publishing this message as Dr. Tetsu Nakamura's personal message. I would appreciate it if you could understand that I have no evil intention at all.
Heavenly Message by Mrs. Seiko Nakanishi 53
<Communicator: Seiko Nakanishi>
<Communication date: December 8>
While reading an article in Shanthi-phula blog, I found myself mumbling the word of appreciation and condolence to late Dr. Nakamura in my heart.
And I heard the word
"There is something I want to let you know
.
"
I immediately understood that the spirit body of Dr. Tetsu Nakamura awoke and caught my words. Dr. Tetsu Nakamura said as follows:
I feel very refreshed now.
I feel as if I slept well and then woke up.
I was surprised at different scenery than usual, but I immediately remembered that I was shot.
But, I have no pain or scar and I can move my body so lightly.
I feel I have become much younger
I have no longer grey hair. (Hahaha)
I am very happy that you conveyed to me your very impressive words.
I have wanted to let people on the earth who lament my death know how fine I am. And I tried to speak to you, saying "I want to let you know."
I can talk to people on the earth so clearly.
(Nakanishi) We see the deterioration of politics and people's minds in Japan today on a daily basis. On the other hand, you kept on doing respectable activities in Afghanistan, far away from Japan. From my viewpoint, I have felt that your way of living is exactly the act of miracle. For this reason, I expressed my feelings, praying for your success in new world over there.
Oh, I feel embarrassed being praised so much. I'd like to go under the well. (Laughter)
I thought that someone should do such activities under tough conditions.
If there is no one to do it, I want to accomplish it as my mission because I am in a position to do it. I just strongly thought so. It's nothing but a simple motivation.
Eventually, I was encouraged by kind cooperation and words of appreciation many people gave to me and then I was able to live a fulfilling life every day.
I have managed to construct the foundation of irrigation works and water supply and to build a strong bond with people who will pass on my will to posterity. I feel relieved to leave it to them.
I'd like to thank you again for a lot of words of encouragement and donation by kindhearted people around the world.
And I was given an opportunity to talk with you. I think it is an unexpected gift from God.
(Nakanishi) I am also very happy to talk with you who have become spirit body.
And the unexpected incident gave a real shock and deep sorrow to my wife Naoko and my daughter Akiko as well as all of my relatives, colleagues, friends, acquaintances and people concerned deeply shocked and saddened. I'm greatly sorry for this.
It is more painful for me not to have accomplished my task in Afghanistan than my death.
Even now, I am greatly worried about many people who cannot get enough water and supplies.
However, I do hope that the seeds I sowed will begin to put out more sprouts and people suffering all over the world will be given a helping hand; necessary materials will be supplied and they will be saved.
I will go to the meeting.
There seems to be a meeting of people who died on the same day.
I look forward to learning about the direction which we will head for and the world which we will go to. I hear that deities will speak to us words of appreciation in the meeting. I look forward to it.
(Nakanishi) This is the beginning of your new "life."
When I think that you will fulfill you newly assigned post, taking advantage of your experience on the earth, I feel my sorrow and sense of loss brought about by your sudden death slightly mitigated.
I appreciate you giving me new hope.