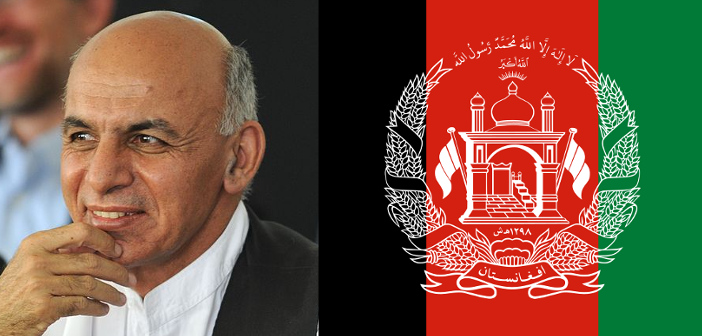 Reportedly, in a memorial to bid final farewell to Dr. Nakamura, local representative of "Peshawar-kai, Afghan President Ghani carried the coffin. It was on December 4 in the morning local time (on December 4 in the afternoon JST) that Dr. Nakamura was attacked. Three days have passed after his death. I feel the spirit body of Dr. Nakamura has been resurrected. However, he might not realize that he is dead. Although this is absolutely my imagination, it is likely that he remembered having been transported by ambulance and then fell into a sleep and now he has woke up and arisen from the bed.
In the book by Emanuel Swedenborg, there is a scene in which a soldier was captured and beheaded by the enemy but his resurrected spirit put its hand on the neck, touched it many times and surprised at his being alive with the head on.
In the same way as this case, as long as we still have a soul, basically death does not exist although we lose consciousness for three days. A person like Dr. Nakamura who is delighted to see people happy will be able to live after death in an incomparably better place than any place on the earth.
Probably in the near future, we will be able to get means to communicate with the dead. I suppose that with the progress of such scientific technology, we will understand that the world after death exists and we can lead a happier and freer life in the world than that on the earth. And in due time, we will be reincarnated in new physical body.
For this reason, from the religious viewpoint, reincarnation in new physical body is actually much frightened of than death. We are frightened of reincarnation on the earth, which we call "repeated death." Why are we so frightened of rebirth like this? That's because the world on the earth is a frightened place for most spirits.
Siddhārtha Gautama, the founder of Buddhism, suffered from the problem: "how can we avoid rebirth?" Judging from this viewpoint, we might say that people who are afraid of "repeated death" is spiritually advanced than ordinary people who are afraid of death.
If people can live without being afraid of death, they will live completely different life. I think that Dr. Tetsu Nakamura literally has led such a life.
Choshu Shimbun newspaper has reposted an article dated September 2, 2015. In the article, Dr. Tetsu Nakamura says: "When I come back to Japan, I feel as if I have visited a different planet. As for the Japanese administration, I cannot find such a foolish administration in other countries. Speaking of my personal opinion, I think that we have a duty to obey to the Constitution but I never feel obliged to follow the administration.
Note:
Shanti-phula has indicated some parts of the following text in black bold-faced type or in red letter.
English translation of an excerpt from a Japanese article:
Sankei Shimbun
– December 7, 2019 –
Dr. Nakamura and his bereaved family on the way home Afghan president sees off the coffin at airport
中村さんと遺族、帰国の途 空港でアフガン大統領見送り

https://t.co/35drFBr3kH

「アフガン再建に人生をささげた」。出発に先立ち、空港ではアフガン政府主催で中村さんを見送る式典が開かれ、ガニ大統領が軍兵士と共にアフガン国旗で包まれたひつぎを航空機近くまで運んだ。

— 産経ニュース (@Sankei_news) December 8, 2019
(Shanti-Phula replaced the image with the relevant tweet.)
President Ghani (center) and soldiers carrying the coffin of Dr. Tetsu Nakamura
On 7 in Cabul, Afghanistan (Kyodo)
See other photos (1/3)
Dr. Tetsu Nakamura, 73, local representative of "Peshawar-kai", a non-governmental organization headquartered in Fukuoka City was killed in the eastern part of Afghanista. On 7 his wife Naoko (66) and his daughter Akiko (39) together with the dead body of Dr. Nakamura left the airport in capital Kabul on their way home. They will arrive at Japan on 8.
Prior to the departure,
a memorial hosted by the Afghan government to bid final farewell to Dr. Nakamura was held in the airport and President Ghani joined Afghan National Security soldiers in carrying Dr. Nakamura's coffin draped in an Afghan flag to an awaiting aircraft.
President Ghani expressed his appreciation to Dr. Nakamura, saying"He has dedicated his life to Afghan reconstruction." (Kyodo)