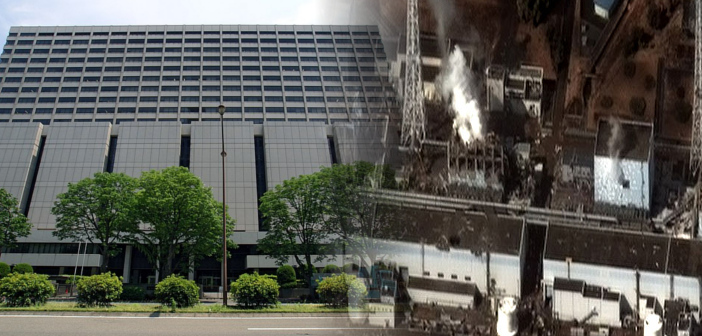 The Tokyo District Court acquitted three former Tokyo Electric Power Company (Tepco) executives including former chairman Katsumata. Although it was expected, it is an unconvincing ruling to many people.
It seems that *Jokyu Kokumin is above the law and will not be judged. This is the same as former National Tax Agency Chief Mr. Sagawa in Moritomo Gakuen case. Many people think that it was already decided from the start that he would be found not guilty. The trial is a mere formality and the result had been decided from the start.
*Refer to:
Democracy is a mere formality and trials are carried out to convince the people for now. They think that people will forget about the case over time.
It seems that whether a tsunami had been predictable or not was a big issue in the first place. If meltdowns had been caused by not a tsunami but an earthquake, I think such trial itself is a farce. They just go to court even though they have no intension to reveal the truth. I think that such thing had probably continued to be done.
To turn over such a corrupt society, people would have to understand that there is no democratic country in the world.
Note:
Shanti-phula has indicated some parts of the following text in black bold-faced type or in red letters.
English translation of a Japanese article:
NHK NEWS WEB
– September 19, 2019 –
Former Tepco top executives found not guilty over nuclear power plant accident "Tsunami is unpredictable"
In the trial in which former three Tepco top executives had been forcibly indicted
over Fukushima Daiichi nuclear power plant accident
, <snip>
the Tokyo District Court
handed down
not a guilty verdict to all of the three
.
Those found not guilty are three former executives: former Tepco chairman Tsunehisa Katsumata, 79, former vice presidents Ichiro Takeguro, 73, and Sakae Takefuji, 69.
When the text of judgement was delivered, it caused a booing "No way!" from the courtroom audience and the courtroom was temporarily thrown into a commotion.
The designated attorney acting as the prosecutor was set in a grim expression with his hand on the forehead. <snip> Members of the group that filed a lawsuit and brought a charge, which triggered the trial, held a piece of paper with "All found not guilty Unjust ruling" written on it and
supporters who gathered together raised their voice, saying "Why? The ruling is unacceptable!
"
<The rest is omitted>