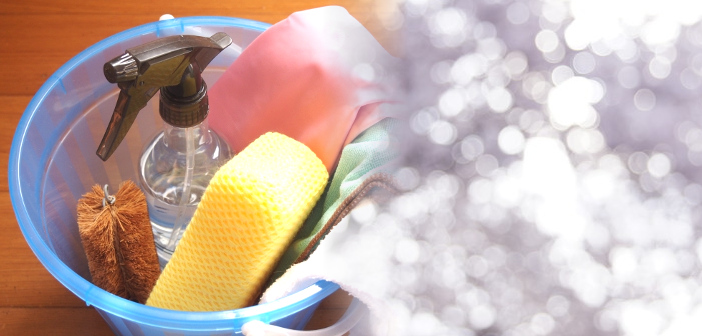 I happened to watch this program about Ms. Haruko Niitu on TV. We can see that a hardheaded NHK director "fell in love at first glance" with her. I believe that everybody is moved by Ms. Niitsu's attitude toward work.
In the second article, she says that her former teacher taught her "You cannot do a good work without wholeheartedness." Technology can impress people but cannot move people. Heart changes the place (space). Real artists know this well.
It is absolutely my imagination. I feel that the place where she cleans may be shining. It is not physical light but light of her heart.
Japanese people love Impressionist paintings. Impressionists tried to paint light. The light they tried to paint is exactly this "subtle light." A beautiful painting emits this subtle light, not physical light. When seeing such a paiting, we feel it beautiful.
In this sense, Ms. Haruko Niitsu can be said to be a rare artist. In religion, a person who works with a pure motivation without expecting any return is called "karma yogi."
Note:
Shanti-phula has indicated some parts of the following text in black bold-faced type ore in red letters.
English translation of an excerpt from a Japanese article:
AERA dot.
– January 17, 2016 –
What kind of person is a remarkable cleanup worker who a remarkable NHK director "fell in love at first sight"?
Haneda Airport was selected as the cleanest airport in the world for two consecutive years in 2013 and 2014 in world rankings
released by Skytrax, the world's largest airline industry ranking company in the United Kingdom. Do you know
there exist
many years' efforts by
a woman
behind the honor
?
Her name is Haruko Niitsu
. She is a coaching leader of cleanup team of Haneda International Airport Terminal, First Terminal and Second Terminal.
Her name was known to the world by love at first sight of Mr. Takkan Tsukiyama, a 30-year-old young director of NHK documentary program "Professional Work Style."
(Mr. Tsukiyama is such a remarkable director that won First Production Center Award in 2014 and 2015.)
We'd like to introduce
the whole text written by Mr. Tsukiyama
, though it is a little long. That's because we cannot help straighten up our back when knowing her attitude toward work.
*****
About Ms. Niitsu
"It doesn't matter who did it. If customers think that it is clean, that's enough. If customers become happy, that's enough."
Around the end of closely attached shooting, when I heard these words in the restroom of Haneda Airport at 3 o'clock at midnight, I felt something well up within me. I still remember it so vividly.
Ms. Haruko Niitsu, professional building cleaner, taught me her work style. It is an important guideline for me, too when facing work now.
<The rest is omitted>
Work from "I have no other choice but to do" to "I really want to do": Interview with Ms. Haruko Niitsu [First Half]
<snip>
–You wanted to participate in "National Building Cleaning Skills Competition" in which you won the victory at the youngest age. Was it because you got confident of yourself as a result of daily research?
Managing Director Suzuki encouraged me to join the competition. I decided to participate in the competition because at first, I was attracted to prize money.
As I had confidence in my cleaning skills, I was convinced that I could get the first prize
in the preliminary round
. But I ended up in second. Naturally, I couldn't get prize money.
I was dissatisfied with the result.
Why did I come second although I had skills I was proud of?
When I asked Mr. Suzuki, he said: "You have no tender heart"
– What kind of thoughts did Mr. Suzuki have in the word "tender heart"?
He asked me: "Do you use tools by thinking of how people who made them feel?" I had never thought about it and I was at a loss about what to do. In China, people often have self-centered way of thinking. I might have had that way of thinking. I had
never thought of others
.
At first I looked at Mr. Suzuki's facial expression and tried in vain to mimic it. However, I realized that I cannot express his facial expression without my true feelings. <snip>
I owe change in my life to Managing Director Suzuki. He taught me that I cannot do a good job without working wholeheartedly.
<snip>
I was lucky to meet a person who pointed out what I lacked in when I need it.
Unless meeting him,
I think that
I was not a good person though I had technical skills
.
English translation of a Japanese article:
Hata Labo
– February 19, 2018 –
Reason why Haneda Airport continued to be the "cleanest airport in the world"
Veteran cleanup worker Ms. Haruko Niitsu: "We can enjoy work with having a kind heart to things and people and with giving it a twice"
<snip>
–As you explained in books and lectures, it was the National Building Cleaning Skill Competition that served as a trigger for you to feel that work is fun, wasn't it?
Yes. At first
I participated in the competition because I wanted money to live.
But my boss at that time taught me that I lacked in "tender heart."
At that time, I thought that I only had to finish my task when working and there was no problem.
However, it is necessary to work together with somebody. It is difficult to do everything perfectly by oneself. Furthermore,
people differ in mental and physical activity level. So we have to work together to compensate for each other's weak points.
In this way,
I have come to realize the pleasure of work since I could see not only myself but people around me.
<snip>
Even if I clean something,
it has no meaning to clean it if there is nobody who uses it.
So, first of all, I think about the "people" who use it. I always change the cleaning procedure, depending on where everyone touches. Short people or children would probably touch the lower part of the leg and aged people might shift their weight on tables.
Dirt changes depending on the environment where things are and the people who use them. Therefore, it is important how to clean.
<snip>


–How do you keep up motivation for work?
A knack for continuing to enjoy working
is
not the environment but rather our inner problem.
When we join a company, we never think whether you like work. <snip>
We take the first step because we have an interest in work.
I think that
it is most important never to forget this feeling.
<The rest is omitted>