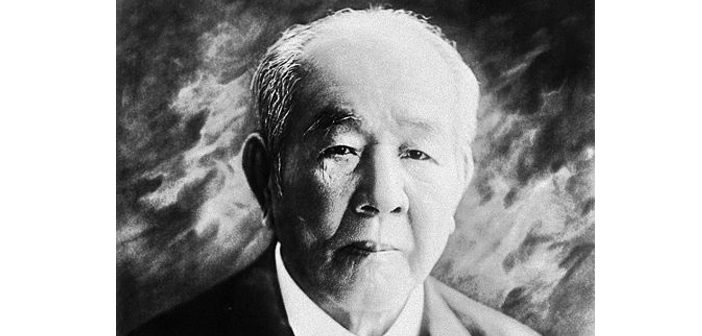 When I heard that Mr. Eiichi Shibusawa will appear on the new 10,000 yen bill, I thought: "We will have a good era!" I strongly felt that simultaneously with the start of the new era "Reiwa," a new era is being prepared. I don't know much about Mr. Eiichi Shibusawa. All I know is that he was a great businessman and a really good person.
There are very few celebrities in Japan who we can say are truly great. I think that most of great people in the history are frauds. However, only a few people such as Mr. Eiichi Shibusawa and Youzan Uesugi are truly great people.
Mr. Richard Koshimizu talks enthusiastically about this at around 0:20 – 10:42 mark and at 39:15 – 44:10 mark of the video below. If you have no time to watch the video until the end, please just watch it at 5:55 – 7:08 mark.
Only the summary of Wikipedia is quoted below. As you know, a decent person has a different philosophy inwardly. Mr. Richard Koshimizu asserts with emphasis: "Shibusawa's philosophy will improve Japan." I quite agree with him.
By the way, Mr. Eiichi Shibusawa has evolved from a human being to a deity. I think that he will lead the world as a deity of Misofu-deities (32 deities) in the First System Earthly Deity 4th Level. Look at the picture of Mr. Eiichi Shibusawa and focus your consciousness on what he is. You will find all chakras outside the body, on the body surface and on the plexus simultaneously open. This phenomenon never occurs unless a person reaches a level higher than the Ascended Master. Mr. Fujisawa has evolved to a "divine spirit" higher than the Ascended Master.
Note:
Shanthi-phula has indicated some parts of the following text in black bold-faced type or in red letters.
Distributed by
YouTube
– April 13, 2019 –
Richard Koshimizu Independence Party Lecture Meeting at Ikebukuro, Tokyo on April 13, 2019
Fukkachan
Here is information on #Eiichi Shibusawa, a great figure from Fukaya City, who has become the new10,000 bill this time.
Nikkei Photo Department
It has been decided that the portrait of Mr. Eiichi Shibusawa will be featured on the new 10,000 yen bill. His residence was located at Asukayama Park in Tokyo, where there is Shibusawa Historical Museum many people visit. His achievements in 500 businesses and 600 social works he was engaged in are introduced there. Photograph: Arisa Moriyama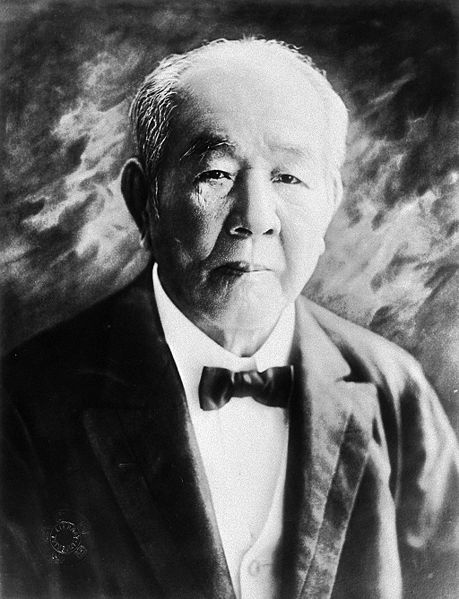 Chiarai-jima, Hanzawa County, Musashino-kumi
(currently Chiarai-jima, Fukaya City, Saitama Prefecture)
Death:
November 11, 1931 (Died at 91)
Occupation:
Vassal of the shogun, bureaucrat, business person, educator
Eiichi Shibusawa
(who was born on March 16, 1840 and died on November 11, 1931) is a
Japanese industrialist and philanthropist
. Senior second rank order of viscount was conferred on him. His pseudonym is Seien.
At the end of the Edo period, he was appointed as a samurai (vassal of the shogun) from a peasant
and he became acting director of Ministry of Finance who was
in charge of financial policies under Financial Minister Kaou Inoue
.
After retirement,
he became an industrialist. He was
engaged in founding and management of a wider range of business enterprises
such as Daiichi National Bank and Tokyo Stock Exchange. He served as the third head of Nishougakusha (currently Nishougakusha University) and he was also committing to founding the Institute for Business Training (currently Hitotsubashi University) and Okura Commercial School (currently Tokyo Keizai University).
Based on his achievements, he is called "the father of Japanese capitalism."
He is also widely known for his management philosophy with knowledge of Analects. We will see his face on the new 10,000 yen bill from 2024.
<snip>
Unity of moral and economy theory
In 1916 (Taisho 5), he wrote "Analects and Abacus" and released the idea of ""Theory of unity of moral and economy."
Based on "Analects" he learned in childhood, he held out
the idea of compatibility between ethic and profit
, in which
wealth should be shared and given back to society instead of monopolizing profits
to develop the economy and
enrich the whole country.
He not only proposed this idea but tried to put it into practice himself.
"Analects and Abacus" briefly shows his idea as follows:
What is the source of wealth? It is morality. The wealth cannot fully last unless it is righteous wealth.
And
he also says that deception away from morality, immorality or Machiavellian business talent is not true business talent.
The following phrase
in the book
contains the essence of Eiichi's business philosophy
.
When starting to work, think at first whether it makes sense, think whether that approach brings about profit to nation and society and furthermore think whether it is good for you as an individual. When I think in this way, if it makes sense and benefits nation and society though it is not to my benefit, I am going to forsake myself and follow where it makes sense.
<The rest is omitted>