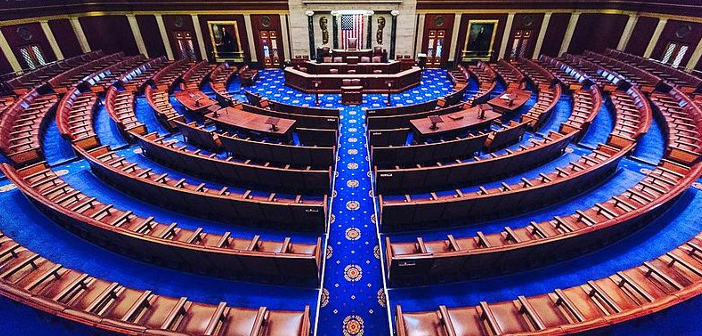 In the midterm elections, Republicans won the Senate, although Democrats won the House. Therefore, I have supposed that if mass arrests can be carried out, election rigging and others will have little effects on the tide. According to Fulford report below, President Trump is carefully monitoring election rigging. He says that as part of mass arrests "when top Democrats in the House are busted, special elections will be held which may return the House to GOP control."
There was news coverage which says that in response to the comment of President Macron: "we have to protect ourselves from China, Russia and the U.S., and Russia", President Trump expressed a feeling of discomfort. With regard to this, I commented in an article dated November 11:"they try to stall for time with the intention of initiating a civil war or World War 3, I think. French President Macron is making a fuss in vain." According to Fulford report, "the Khazarians were also yet again trying to start World War 3 in order to escape the ongoing purge."
It seemed to me that President Macron, Rothschild family's puppet, made such remarks and made a fuss in order to bring about advantageous conditions for Rothschild family as much as possible in the negotiations of surrender. It appears that I was correct.
Reading Fulford report below, we can say that the direction of a new international framework has been pretty much decided. The organization what Mr. Corey Goode calls the Alliance is involved in this behind-the-scenes negotiation. The video below gives an explanation of the Alliance and handles with QAnon, who is an insider of the Trump administration and undoubtedly a person belonging to the Alliance.
At the 6:32 – 7:10 mark, Mr. Corey Goode says: "The Alliance is a group of those who fight against the cabal." The Alliance intends to take much time to make partial disclosure, while Mr. Corey Goode seeks for full disclosure of information.
At the 9:47 mark, Mr. David Wilcock says: "The Alliance is an international group. They are military and government personnel from around the world. Unbelievably a great number of U.S. soldiers are included."
At the 12:20 mark, QAnon admits the existence of a Secret Space Program.
At the 39:50 – 40:15 mark, he mentions a war between extra-terrestrial beings and says something interesting. Wat between extra-terrestrial beings is a proxy war and we are a proxy. That's because we have free will which affects the destiny of Earth and it will never happen to make Earth worse without our permission.
The permission probably refers to not consciousness but something like collective consciousness. For example, if quite a lot of people on Earth want to depopulate 90 percent of people in Armageddon, the future will move to that direction, I suppose. However, such future will actually never happen as you understand that the Alliance fights against such depopulation agenda.
At the 44:12-45:40 mark, a topic of Antarctica is talked about.
Note:
Shanti-phula hs indicated some parts of the following text in black boldface type or in red letters.
Excerpt from a Japanese article:
How sad!
– November 13, 2018 –
Fulford Report (November12)
<snip>
In the U.S., according to Pentagon sources,
the Democratic Party fell for a trap when they were "baited to commit midterm election vote fraud
, <snip> In other words,
the elections
in Florida, Arizona, and elsewhere
were carefully monitored
, and
evidence of election theft was gathered in order to round up more Khazarian mafia criminals
, CIA sources say.
Also,
the midterm elections purged the U.S. Senate of anti-Trump Republicans
and gave the Trump government real control. This means
judges and prosecutors can now be appointed to carry out the long-awaited arrests
, the sources say. <snip> Furthermore, they continue, "
When top Democrats in the House are busted, special elections will be held which may return the House to GOP control.
"
<snip>
Last week Macron told a European radio station, "We have to protect ourselves with respect to China, Russia, and even the U.S.
" <snip>
The Khazarians
were also yet again trying to start World War 3
in order to escape the ongoing purge.
As former CIA agent Robert David Steele put it,
The Deep State owns the North Atlantic Treaty Organization (NATO) and two of the Deep State's top servants—Secretary General of NATO Jens Stoltenberg (Norway) and Supreme Allied Commander Europe General Curtis Scaparrotti (USA)—have in my speculative view, planned the exercise TRIDENT JUNCTURE (TRJE18) in such a way as to make possible a first strike against Russia after a NATO GLADIO false flag operation takes place with one and perhaps more simulated Russian attacks manufactured as a Casus belli.
(The rest is omitted)
Distributed by
YouTube
– November 13, 2018 –
Exclusive interview with Corey Goode and David Wilcock (2018-2019) concerning a film "AboveMajestic"