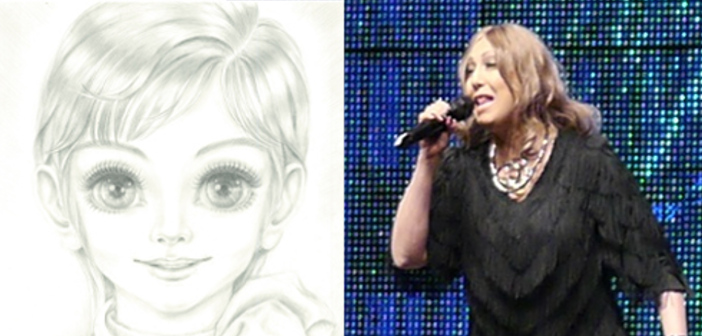 My wife showed me a picture posted on tweets from Mr. KAGAYA and I found it was apparently extraordinary light. I asked her to forward this tweet. Checking it out, I found that the light is revealed by Utsukushiki-shirabeno-himemiko-sama. Probably the goddess has raised her evolutionary level to 189 and sent the light of blessing.
From any angle, the goddess allows Mr. KAGAYA to take a picture of this extraordinarily beautiful light. To put it in another way, I suppose that Mr. KAGAYA is a person with such a special role that the goddess has given him this mission.
I thought that KAGAYA is a mere photographer because he releases a lot of beautiful night sky photos on his tweets. Yesterday, however, my wife told me about the music by ORIGA related to this photo. When I heard her song, I was surprised. Although she passed away on January of 2015, ORIGA, from any angle, has a singing voice which indicates that she has become a goddess. Checking it out, to my surprise, I found that she is one of three deities of a/u/wa in Sirius System Earthly Deity 4th Level, deity of "u."
Seeing ORIGA sing a song on the video, she is apparently a star seed. It seems to me that ORIGA is a pure-hearted person, which is symbolized by her transparent beautiful singing voice, and she has been selected as one of supreme deities along with her rapid evolution.
According to a video "Starry Tales," the video is produced by KAGAYA Studio and the song is sung by Himegami, which means goddess in Japanese. How symbolic it is! I had not known that Mr. KAGAYA is an art director before I watched this video. When I subsequently watched another video, I was surprised again at the fact that beautiful illustrations on the video are drawn by Mr. KAGAYA.
Lastly, I found out a piece of music by a songwriter. According to Wikipedia, the person is Mr. Rei Kayaga, Mr. KAGAYA's younger brother.
What Mr. KAGAYA wants to convey to us must be the heavenly world. In the heavenly world, pure heart is reflected by appearance. I feel that ORIGA embodies one of beautiful goddesses drawn by Mr. KAGAYA.
I think that Mr. KAGAYA might be a person who is in the nearest distance to God on the earth.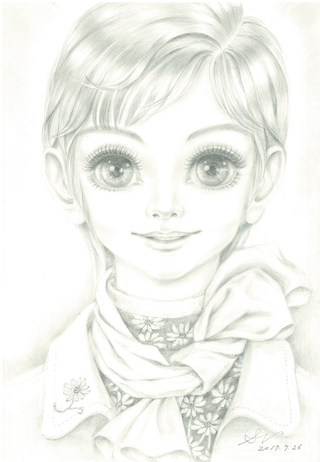 Utsushiki-shirabeno-himemiko-sama
(Twin soul of Hanatachibana-no-himemiko-sama, 14 years of age) <Linga Sarira>
Shooting from today's flight from Okinawa to Tokyo
Halo surrounding the sun, sun dog (center light in the photo), parhelic circle (horizontal line)

Clouds in summer and Mt. Fuji
This was the clearest parhelic cirsle I have ever seen. I was very surprised how bright the sun dog was.
Distributed by YouTube
– December 10, 2014 –
One night [Voval: Miku Hatsune] by Rei Kagaya
Distributed by YouTube
– March 19, 2009 –
Video Note of Stars and Earth (Introduced by KAGAYA)
Distributed by YouTube
– October 8, 2010 –
"Stary Tales – Constellations beyond Time" – Trailer (Japanese version)
Distributed by YouTube
– October 16, 2010 –
Origa Live Performance
Distributed by YouTube
– October 16, 2010 –