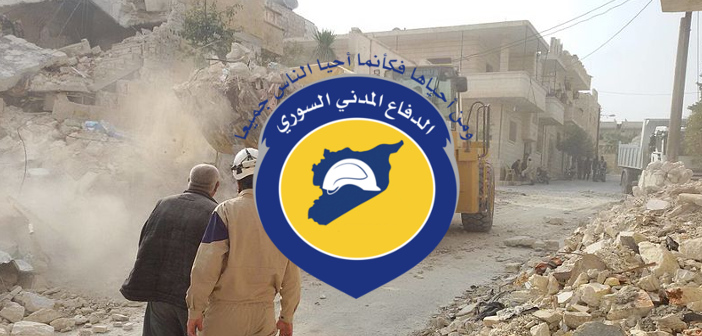 I have no idea of what Pink Floyd is like. According to the first and second articles, Mr. Roger Waters, former Pink Floyd's leader, made a statement at a concert: "The White Helmets is a fake organization disguised as humanitarian aid organization." His statement is picked up in the articles below. His statement indicates that he correctly understands the situation.
According to the third Sputnik article, it seems that the White Helmets failed to recruit him as a propaganda agent and instead their true nature was revealed at a concert.
It is most frightening to the ruling elite for global celebrities to tell the truth. In that sense, nobody can dare to make such statement unless being ready to face all risks.
A lot of globally well-known people such as John Lennon and Michael Jackson died. I suspect that so many people had been killed. I feel it is not unusual in this world that those who rebel against the ruling elite are killed. In a word, the top elite in this world abide by Mafia code of honor.
We Japanese have been controlled with information manipulation so that we believe that nuclear power plants are safe. However, on March 11, 2011, we realized that it was a lie. Although this incident made us realize that the government tells a lie so easily, a significant number of people obediently believe what the government says: there is no effect of radiation or there is no high of thyroid cancer among children. I am very surprised at it.
We witness the strange situation in which there are people who firmly advocate the Abe administration which tells a lie all the time and never tells the truth.
Thanks to media manipulation, such people pretend to be a majority, though they actually belong to an overwhelming minority group. The Abe administration is such a weak administration that it will collapse immediately if the people raise their voice against it. Our stupidity makes such an ugly world exist.
Shanti-phula has indicated some parts of the following text in black boldface type or in red letters.
「ホワイトヘルメットはテロリストのプロパガンダ。彼らはシリア人の頭上に爆弾を落とせと、我々の政府に要求する!」―バルセロナのコンサートで語った元ピンクフロイド、ロジャー・ウォーターズ。実は、この時壇上に上がり、訴えたいとメールしていたホワイトヘルメット!

https://t.co/pCuUSi58ZQ

— mko (@trappedsoldier) April 19, 2018
「パスカルという人間がこの檀上に上がりたいと言っていたが、ホワイトヘルメットはフェイク組織。今はプロパガンダが現実以上に重みをもつ世界」―ホワイトヘルメットの強力なロビー活動を拒絶し、逆に批判した元ピンクフロイド、ロジャー・ウォーターズ

https://t.co/Y6gI8wNSiB

— mko (@trappedsoldier) April 19, 2018
Pink Floyd's Roger Waters Stops Live Concert To Explain 'False Flag Chemical Attack In Syria'
On stage Waters said "

The White Helmets is a fake organization

that exists only

to create propaganda

for

jihadists and

terrorists

, that's my belief. We have opposing beliefs.

If we were to listen to the propaganda of the White Helmets and others, we would be encouraged to encourage our governments to start dropping bombs on people in Syria.

This would be a mistake of monumental proportions for us as human beings."
"
What we should do is go and persuade our governments not to go and drop bombs on people.
And certainly not until

we have done all the research that is necessary so that we would have a clear idea of what is really going on.

Because we live

in the world where propaganda seems to be more important

than the reality of what is really going on," he added.
Partial English translation of the Japanese version of Sputnik – April 20, 2018 –
E-mails revealing how the "White Helmets" tried to recruit Pink Floyd's co-founder have been published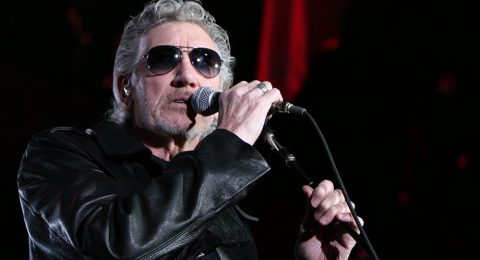 Max Blumenthal, a journalist
, posted an article on the "Grayzone Project." In the article,

he writes about how the White Helmets tried to recruit Mr. Roger Waters, a British musician and a former band "Pink Floyd's" cofounder
.
According to Blumenthal,

in 2016 Waters was invited to a dinner "organized by a Saudi-British billionaire.

Waters was told that by signing on to the mission of the organization, he could help "elevate the voices of Syria's peaceful heroes."
"I was quite suspicious after I was invited to that dinner. And now my worst suspicions have been confirmed," Waters told the Grayzone Project.
Just days before his recent concert in Barcelona
, Waters was lobbied again to support the White Helmets by

a French photojournalist

affiliated with

what he described

as a "very powerfull [sic] Syrian network.

" The activist

demanded to join Waters on stage and deliver a message for the "children of Syria.

"
Blumenthal
writes

in the article: "The documents demonstrate how the organization's well-funded public relations apparatus

has targeted celebrities as the key to the hearts and minds of the broader Western public

."
Before this report, a British musician and former "Pink Floyde's" member, Roger Waters made a statement about the Syrian situation. He strongly accused the White Helmets (official name: Syria Civil Defense) of having carried out propaganda to promote the activities of radicals.
Most part of the article is reproduced from:
Partial English translation of the Japanese version of Sputnik – April 19, 2018 –
A boy who participated in shooting of "chemical attack" in Syria speaks in detail [Photo & Video]
A Syrian boy Hassan Diab
portrayed

as a "victim" in the alleged chemical attack in Douma, Western Ghouda,

Syrian capital Damascus in a video made by the White Helmets,

told in detail about the shooting.
In an interview with Russia 24 TV, Hassan Diab tells the interviewer:

"We were in the basement

. Mom told me that today we don't have anything to eat and that we will eat tomorrow.

We heard a cry outside, calling 'go to the hospital.'

We ran to the hospital and as soon as I entered, they grabbed me and started pouring water on me.

Then they put us on the beds.

"
Evgeny Poddubny, a war correspondent from Russian broadcaster VGTRK said: "The boy had nothing to eat. Militants gave children dates, cookies and rice for participating in this film."
Most part of the article is reproduced from: