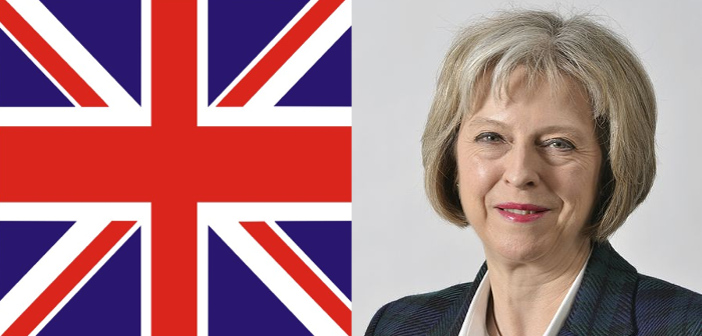 They say that British Prime Minister Theresa May launched an unprecedented attack against Russia, calling it a "threat to international security."
Given Russia's remarkable patience and efforts in Syria, what Prime Minister May says is completely beyond us. Her interpretation of international security probably may be different from what is generally interpreted.
For Russia, international terrorist organizations are a threat to international security. On the other hand, for Prime Minister May and people in the background, Russia is a "threat to international security" because Russia defeats their every ambition to create NWO (New World Order) by nurturing terrorist organizations and removing countries such as Syria and Iran they dislike.
Although Prime Minister May said: "Russia undermines the rules-based order that must be defended", we cannot help but think that what she calls order is exactly the same thing as the New World Order. It appears that the sexual harassment scandal that has engulfed Westminster caused her to make such an unthinkable, improper statement as prime minister. Reportedly, the situation is desperate and "European leaders are preparing for the fall of Theresa May before the New Year."
I see! Losers have big mouths. Reading the second article, you can understand better that she is in hot water now. According to the article, Prime Minister May supported the British government's decision to refuse to compensate children's victims of pedophilia scandal. Surprisingly, she mentioned the reason by saying "they consented to abuse."
The article says in the last paragraph: "The attitude of the government is staggering and a national outrage." This is exactly true. The prime minister's attitude raises the suspicion of her possible involvement with the pedophile scandal. If the truth of the scandal is exposed, Prime Minister May and Hillary Clinton are likely to not only lose their political life but see the end of their personal life. It is thinkable that the ruling elites deeply involved in crimes are particularly worried that the reality of Satanism will be exposed.
Shanti-phula has indicated some parts of the following text in black boldface type or in red letters.
Theresa May Attacks Russia: Whatever It is, Moscow is Behind It
Strategic Culture Foundation
In a major foreign policy speech at the Lord Mayor's Banquet at London's Guildhall on Nov.13,

British Prime Minister Theresa May launched an unprecedented attack against Russia, calling it a "threat to international security"

.
"
<snip> We know what you are doing and you will not succeed. Because you underestimate the resilience of our democracies, the enduring attraction of free and open societies and the commitment of Western nations to the alliances that bind us," the PM exclaimed pathetically.
She said that Russia undermines the rules-based order that must be defended.
But it's important to make precise what rules she means.
Today, the position of the current British cabinet is really weak.
Racked by crisis after crisis, the government's ability to survive is questioned.
The sexual harassment scandal that has engulfed Westminster is likely to claim more ministerial victims.
The situation is desperate.

That's when external threats come in handy helping to divert attention from internal problems. It may work for some time but it won't help in the long run.
Theresa May Blocks Compensation for Raped Children: They 'Consented' to Abuse
UK Government refuses to compensate victims of child rape
British Prime Minister Theresa May's government has refused to compensate hundreds of children who were raped by pedophiles on the grounds that they "consented" to the sexual abuse.
The PM
backed the decision in which children as young as 12, who are survivors of child abuse and pedophilia, are being

refused compensation by the UK Government

.
The shocking exposé came to light when a group of five charities submitted a Freedom of Information request (FOI) to the Criminal Injuries Compensation Authority (CICA), and it revealed that

the CICA has refused to compensate over 700 children who had been raped or sexually assaulted

.
They stood by their claims that the child "asked for it"
even when the victims were seeking compensation for cases where the rapist had already been found guilty in court and been jailed for their crimes.
As The Guardian reported:
In one example, a gang of older men

were jailed for 30 years

after being convicted of

raping

and sexually assaulting

a 14-year-old girl

. Her case was taken up by Victim Support;

she was denied compensation by CICA on the grounds that 'she had not been the victim of non-consensual sexual acts'.
The attitude of
CICA, and

the government

more broadly,

is staggering

. It's traumatic enough that children have to go through the unimaginable torture of rape and sexual abuse. But to then have the government body that's supposed to defend you saying, at best, 'Well – it's your own fault, really',

is a national outrage

. The Conservative government must heed these charities' demands and change the rules by which CICA is governed. Quickly.