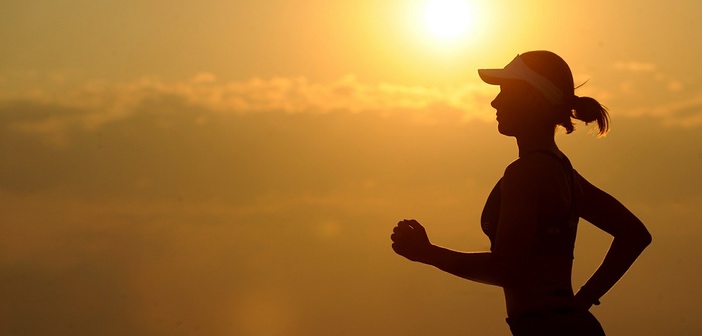 The articles below provide information that exercise is effective against depression. Although I am not sure about the cause of depression, depressed people have vibrations of narrowly-defined physical body which sink to those of the Muladhara chakra in terms of body, mind and consciousness. This situation would make you "feel depressed." I call the vibration of Muladhara chakra the "vibration of Darkness."
However, I certainly see some people under such physical condition raise physical vibration to that of Svadhisthana chakra by attending some events or taking exercise. So I think I understand that exercise can serve as a trigger to escape from depression.
The problem is to raise vibrations of mind and consciousness from Darkness. In the second article, three things "depressed people should do" are introduced.

The two points - not to depend on medication and to take exercise – are related to physical body. The third point - to realize that your lifestyle you choose is not for you - is related to mind and consciousness.
At present judgment is under way. Judgment affects those who live a life against divine will on narrowly defined physical level. When such people get depressed, it lets them know that their current lifestyle is wrong.
I recommend that you take exercise and also use *photos of solar halo in order to raise vibrations of mind and consciousness. For example, gaze the left photo of solar halo (for salvation of soul) for five minutes in the morning and gaze the right photo of solar halo (for salvation of body and mind) for five minutes before going to bed. Just get relaxed and gaze the center of the sun. If you have a keen sense of vibration, you must feel light showered from the Shasrara chakra.
I am not sure whether this is effective against depression, but it is worth doing.
*Translator's note from the previous article:
"This sun disk contains light to save soul emitted from higher-dimensional deities. Just relax yourself and look at the center of solar halo. Three minutes is enough at first. If you are sure that you have been saved, try to look at it longer."
Shanti-phula has indicated some parts of the following text in black boldface type or in red letters.
English translation of the Japanese version of Sputnik – October 4, 2017 –
Simple methods to escape from depression found
Exercise for just one hour per week can significantly reduce the chance of developing depression regardless of age or sex and helps swiftly escape from depression.
The findings of a research are introduced in an article posted by the American Journal of Psychiatry.
Dr. Samuel Harvey et al. in University of New South Wales
in Sydney, Australia analyzed the results of large-scale observation on health condition of citizens in Norway and

discovered rather safe and simple methods to escape from depression

.
Approximately 30,000 adult Norwegians who allowed academics to observe their health status and feelings participated in this project.
The university academics investigated the data and paid attention to an interesting rule that

participants who have never worked out are approximately 44 percent more likely to get depressed than those who work out between one and two hours per week and they are highly likely to suffer severe depression

.
Dr. Harvey pointed out: "We still don't know what this is related to. However, we think that exercise has not only biological benefits but social benefits. At any rate, the existence of this relationship tells that

it is necessary to integrate exercise into anti-depression programs.

"
Prior to this project, a team of U.S. psychologists had disclosed that sleep deprivation therapy is likely to be effective to treat depression.
English translation of an excerpt from a Japanese article: Philosophy News – September 1, 2017 –
I'll teach you how to unfailingly get over depression and panic syndrome
1:Nanashi-san@openAugust 29, 2017 (Tues.): 00:24:31 ID:iFr
People who suffer now
or people who may suffer from now,

please listen to me.
3:Nanashi-san@openAugust 29, 2017 (Tues.): 00:25:25 ID:iFr
The answer is to "take exercise."
9:Nanashi-san@openAugust 29, 2017 (Tues.): 00:32:48 ID:iFr
Broadly speaking, there are three things all people who suffer from depression should do:
1.
To admit that your lifestyle you choose is not for you.
2.
Don't depend on medication.
It is true that even athletes get depressed, but you cannot recover from depression even if you keep on taking exercise unless you ignore No. 1 item.
13:Nanashi-san@openAugust 29, 2017 (Tues.): 00:37:37 ID:iFr
First of all, what I say "exercise" is

slightly hard aerobics for 30 minutes a day

. In other words, it is running.
Do this exercise three times a week, and you can recover from depression or panic syndrome 99% of the time.