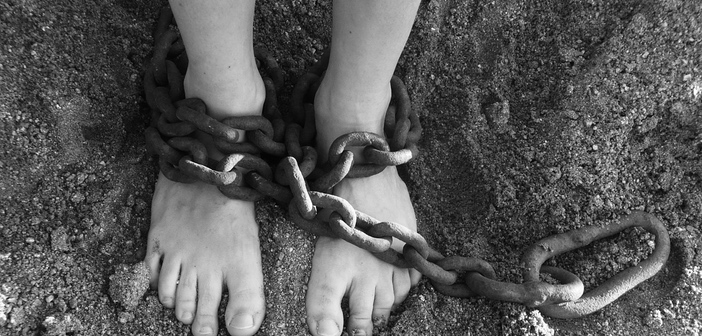 I have introduced Mr. Alex Jones as a person who provides accurate information, on this blog. Former CIA officer made a guest appearance on Alex Jones' program and blew the whistle on Mars and NASA, which had an impact on listeners.
According to the former officer, children have been sent to Mars colony for 20 years. They are forced not only to work or hold in slavery for pedophiles but also they are killed in large numbers to have their blood or bone marrow harvested for biological use.
According to NASA official announcement, humanity has not reached Mars. Even if there is a lot of data and testimonies which overturn the announcement, NASA has turned a deaf ear to them as 'conspiracy theories.' However, reportedly NASA immediately made an unusual comment on this remark and strongly refuted it.
NASA is originally an organization 90 percent of whose missions are secret. According to "TOCANA," unusual response of NASA made the organization all the more suspected but it is completely unknown as to for what NASA is going to enslave children.
Since we know that the elite in the society have kept on committing hideous crime linked to Satan worship on Earth, it is no wonder that they moved such hidden crime place to the universe. Probably, it is not only relics and mysterious animate beings that exist on Mars. Let's direct our attention to Mars and cut off the chain which children are shackled by.
Shanti-phula has indicated some parts of the following text in black boldface type or in red letters.
Distributed by YouTube – July 3, 2017 –
Alex Jones June 29, 2017

CIA insider reveals the truth of colony in Mars
元CIAロバートDスティール:小児性愛は子供たちとアナルセックスをするだけに止まらず、血を興奮させるために彼らを恐怖に陥れて殺害します。殺害することも含むので、身体の部分と同様に骨髄を収穫できます。成長ホルモン、老化防止のための物です

https://t.co/O3FqH28tUG

— Trans Awakening (@TransAwakening) 2017年7月3日
The former CIA Robert D. Steel:
The pedophilia does not only stop with sodomizing children. It straight goes into terrorizing them to adrenalize blood and then murdering them. It also includes murdering them so that they can have the bone marrow harvested as well as body parts. It is one of the original growth hormone and it's an anti-aging thing.
English translation of an excerpt from the Japanese article: TOCANA – July 3, 2017 –
[Really] "Children are kidnapped to Mars for use as sex slaves of pedophiles" revealed by former CIA officer on radio! NASA official comment blow up a storm!
Former CIA officer made an astounding remark
on U.S. popular radio program.

Surprisingly, children are taken to Mark to become sex slaves!

In response to this, NASA spokesman immediately refuted it.

<snip>
<snip> "Alex Jones Show"

<snip>

This time

former CIA officer Mr. Robert David Steele

had a guest appearance on the show.

<snip>

It was a shocking insider-story on Mars and NASA.
"There is a colony on Mars that is populated by children who were kidnapped and sent into space on a 20-year ride, so that once they get to Mars colony, they have no alternative but to be slaves on the Mar colony."
(Mr. Steele)
According to him, enslaved children were not only forced to work and be held in sex slavery for pedophiles but also they were murdered in large numbers to collect blood and bone marrow from them!
<snip>
Mr. Jones, a host of the show, made a comment about a story that he was told by high level NAS engineers: "90 percent of NASA missions are secret."