[Notice] Stop chanting the names of Takaki Uchuno Hikarino Himemiko or Misaki Takaku Noboru Himemiko as of May 22, 2021. (
For detail
)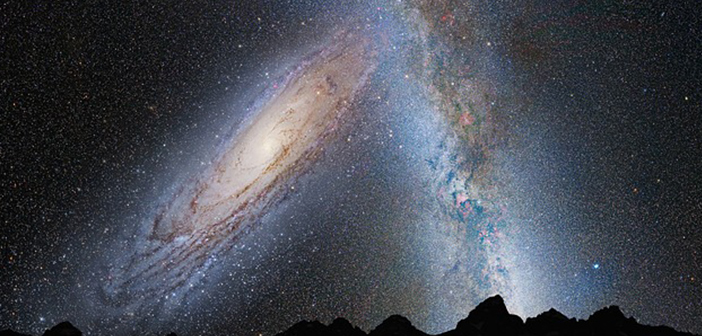 I have already conveyed that the Galactic Central Sun goddess, who Cobra calls Source, has already been executed and Misakitakakunoboru-himemiko-sama newly became the Central Sun.
Some people in the Cabal secret society worship the Central Sun who was executed, as Black Sun. Why do Darkness secret society worship the Central Sun? I believe that the following correspondence will clarify such a fundamental question.
Heavenly Message by Mrs. Seiko Nakanishi 31
<Communicator: Seiko Nakanishi>
<Communication date: June 15, 2017>
Takeshita
: Misakitakakunoboru-himemiko-sama, the Central Sun goddess. I'd like to ask you questions for the first time.
I'd like to ask about Sirius A which originated from a stone Cintamani. Before that, I want to make sure if you appeared in my dream this morning.
In the corridor of my mother's house, I saw you. You put your hair in a bun and wore a white dress. I remember you said "I'm 28."
You looked a 16-year-old beautiful girl.
I have many questions I'd like to ask you. Could you answer my questions?
Nakanishi
: Before asking your questions, the goddess gave an answer to your question concerning your dream in which she appeared this morning.
"Everything you said is true."
About her age,
"I am 28 years old. I said so."
According to you, she looked a 16-year-old beautiful girl. She answered:
"I am very happy to hear that."
Question 1: About 120 million years ago, a planet orbiting Sirius A was destroyed and exploded. Some of its fragments reached Earth about 26,000 years ago. I think that the fragments are Cintamani stones. Am I right?
Question 2: I wonder if a planet orbiting Sirius A was destroyed because the condensate of up/down quarks and anti-up/and-down quarks was destabilized and exploded by Galactic Super wave. Am I right?
Question 3: The goddess of Sirius A planet was killed by this destruction. Subsequently she emitted vibrations of Darkness (Muladhara chakra) on every route. Is this what is called "primary anomaly"?
Question 4:

I think that the culprits who caused intentional destruction of Sirius A planet are late Central Sun goddess and top members of the Sphere-Being Alliance who have recently come to the Solar System. Am I right?
Question 5: I think that the goddess of Sirius A planet who was killed and Hanatachibanano-himemiko-sama (Earth) are twin souls. Am I right?
: You are exactly right. They are undoubtedly twin souls.
Question 6: I think that late Central Sun goddess and top members of the Sphere-Being Alliance had the same plan to completely destroy Earth by Galactic Super Wave and Black Stone (the condensate of up quark and anti-up quark) this time as they destroyed Sirius A planet. Am I right?
Question 7: The Resistant Movement and the "Omega Symbol" group among the 7 Ancient Earth Breaking-Away Civilization groups Mr. Corey Goode introduced are units which will engage in implementing this Earth Destruction agenda. Am I right?
: You are exactly right. What you say is true.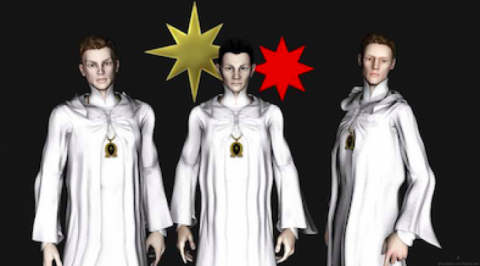 Question 8: I think that all members who intentionally got involved in the vicious plan of Earth destruction have been executed. What do you think?
: You are exactly right. All of them have been executed.
Question 9: I think that Galactic Super Wave which the Resistance Movement look forward to is equal to what Mr. Corey Goode calls "Solar Flash." This phenomenon is activated by the will of Misakitakakunoboru-himemiko. Therefore, I think it will not occur this time. Am I right?
: You are exactly right. It will not occur this time.
Question 10: Galactic Super Wave will not occur. Instead, light of Misakitakakunoboru-himemiko-sama has been showered on Earth. I think that this light will be showered for the next few years. How will this light change Earth?
: You are exactly right. I am going to send light to Earth for the next five years.
This light provides healing to Earth and all living beings which have suffered destructive damages by demonic Darkness and this light also contains every necessary element for rebirth of Earth. The period will be adjusted depending on the recovery speed of Earth and people. All Systems will gradually change from Darkness to Light.
It will be a period of joy.
Takeshita
: That is all I want to ask. Thank you very much for answering all of my questions. By the way, you said you clearly remember about yourself when I was in the Creator Deity of Love 5th System before descending to Sirius System. Would you talk about something because I completely forget about how I was?
And I would be happy if you could give your message to earthlings.
<About her memory when Misakitakakunoboru-himemiko-sama was in the Creator Deity of Love 5th System>
I was a student in your school when I was in the Creator Deity of Love 5th System. I learned "mathematics," "physics," "the violin" and "vocal training" directly from you.
I remember something unforgettable. There is unforgettable memory for me.
That is your way of teaching, completely different from other teachers.
In a word, you won the hearts of all students with your "humor" and "outstanding use of words." You made us feel splendidly elated, raise our consciousness to higher level and always have strong desire to want to connect to learning and art in the true sense of the word and universal love.
And you achieved harmony in terms of justice, love, fairness, generosity and kindness of heart. You were an eligible teacher for trust and love of students.
I never forget how much I loved learning in those days.
I'd like to take this opportunity to express my thanks to you.
Little I dreamed of sending a message to you like this. How happy I am!
I'd like to express my gratitude to Mr. Takeshita and Mrs. Nakanishi because thanks to them, I can convey how I feel to all of you.
The universe including Earth is regaining its beauty because of the light I send to you and the joint work with my fellow deities and good friends of the universe.
I hope that my beloved Earth, Tachibanano-himemiko-sama will regain her beauty without further delay, all evils that Dark organizations brought about will be removed and the joy of living and love will be realized.
It is just like a major operation whose success we are waiting for.
Everywhere in the world we see all kinds of phenomena of death agony of Evil such as injustice, violence, struggles, terrorism, disasters, incidents and accidents.
We have to completely remove all diseases and evil pus from this earth.
The light I send to you is operative for laser surgical knife.
Since wrongdoing is incessantly cut away and comes to the surface, you might temporarily be upset.
Rather, light of judgment will pronounce revealed evil guilty
Revealed evil will be pronounced guilty by light of judgment and will eventually disappear.
I want you to think that everything occurs in the process of moving toward to a rosy future. I hope that you will happily and positively chant "
Gayatri Mantra
" and "
Mantra of Love
" as a daily routine.
Your efforts will encourage us and make up happy.
The world has been controlled by Evil for a long period of time. However, you will witness Evil crumble at its foundation on Earth where you happen to be. It is nothing but miracle. I hope you will enjoy witnessing such miracle with us.
Please never forget that light is showered every day and deities protect you. I hope you will live a quiet daily life and stay in good health.
Misakitakakunoboru-himemiko