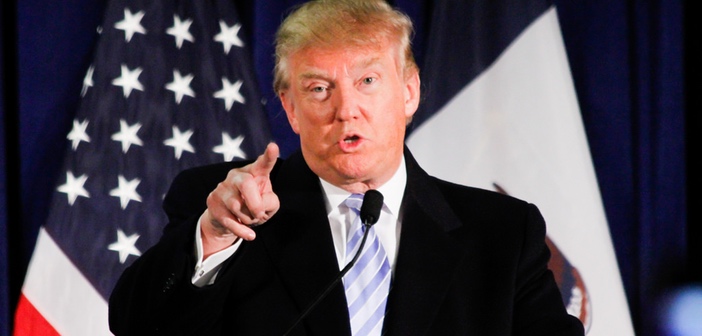 Kathy Griffin, a comedian, has produced a video where she holds a beheaded Trump in her hand. According to the article, this video was purposely planned and an explicit warning from the Illuminati to Trump. In other words, Trump has done many things they cannot forgive.
The article says: "As for President Trump, apparently they really don't have any way to control him." When President Trump attacked an airport in Syria, everybody including the Illuninati mistook his action as a sign of his obedience to Deep State. We can fully understand it from the fact that the media gave unreserved praise to President Trump for a while after the air attack.
After the attack, even Trump supporters reversed their support for him one after the other. However, I have claimed on this blog that this is tricky strategy by Kissinger and that President Trump has never been put under control of Deep State.
Judging from the North Korean threat put to rest and U.S. withdrawal from the Paris Agreement, we can see that President Trump has maintained an unshakable belief that "Deep State must be wrecked before the American Republic can be rebuilt."
The gist is very simple. The Trump administration led by Kissinger has moved to conclude a peace treaty with North Korea right from the start. On the other side, Deep State tried to destroy such a plan and have North Korea trigger World War III. Assassination of Kim Jong Num indicated their intention.

It is apparent that the Rothschild family is behind the murder, because there are many Israeli corporations in the Shenyang Military Region, which practically controls North Korea.
We see that every plot conceived by the Rothschild family has aborted now. If we think that withdrawal from the Paris Agreement was the final blow to them, it would explain every move.
Shanti-phula has indicated some parts of the following text in black boldface type or in red letters.
Deep State Issues a Direct and Dire Threat to Donald Trump
Kathy Griffin's beheading stunt
was purposefully planned; she was acting on behalf of: Deep State
This shocking act of feigned violence against the POTUS was an

explicit warning from the Black Nobility to Team Trump

.
Video of Kathy Griffin making her infamous "Trump beheaded" film
Every so-called comedian and talk show host,

who enjoys a high platform on any of the major networks, is either a card-carrying CIA agent or contractor

.
Yes, the very same MAFIA that runs the false flag terrorism across the planet is also in charge of NATO, sometimes known as the North Atlantic Terrorist Organization.

They are but the enforcement arm of Deep State.
Trump had just returned stateside from
his "catastrophic"

(as per MSM headlines)

trip to Europe, home of the Black Nobility

.
What follows are just a few of his more consequential deviations from the New World Order agenda.
#1 — Trump refused to permit his Twitter account to be moderated by Deep State attorneys before he tweets at 3 in the morning
.
#2 — Trump continues to trumpet the "fake news" meme like never before
.
The talking heads throughout the mainstream media are becoming apoplectic with rage and disbelief and frustration.
Trump has irreversibly branded the MSM as "F A K E

N E W S" and Deep State is absolutely livid about it.
#3 — Trump just blew up NATO during his trip to Europe
.
Not only did Frau Merkel go ballistic, she basically announced the end of transatlantic cooperation.
#4 — Trump refused to endorse the Paris Climate Agreement
Trump also made it clear that the implementation of the "United Nations Framework Convention on Climate Change" will plunge world into a global economic depression.
#5 — Trump fired Comey and no one knew in advance
.
This list of transgressions, in the eyes of Deep State, goes on and on;

<snip>

The Black Nobility

obviously

felt compelled to

send the MAFIA to

issue a dire and direct threat to The Donald

. That's where Kathy Griffin came in.
As for President Trump, apparently they really don't have any way to control him.
And, he's likely to function as the same wrecking ball he has been since he first declared his candidacy in June of 2015.
He knows full well that Deep State must be wrecked before the American Republic can be rebuilt.