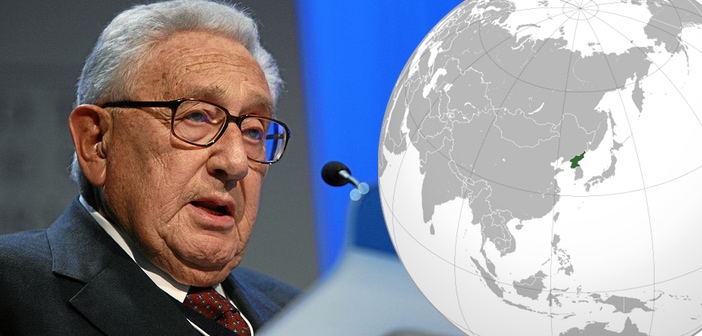 Editor's note: This article was going to be posted on April 26th but other article was posted. Sorry for my mistake and I repost this.
I have the same opinion about the first article. I think that the U.S. military attacked a Syrian airbase so as to cause the least damage to it. President Trump, of course, gave his approval for it. Therefore, as the translator below has doubt about Trump, President Trump intentionally behaves like a mad man and "fooled friends and the enemy." Probably the globalists believe that President Trump has walked into their trap. As written in the article, they probably think that Trump has switched sides and carried out a strategy which Hillary Clinton tried to do according to the agenda of neocons.
As Mr. Fulford points out, it is likely that President Trump was blackmailed with a video of 12 year old girl. The military and Kissinger should have known about it. Under such situation, Kissinger made a decision to carry out missile attacks on Syrian airbase.
Kissinger is a strategist and I think that he precisely weighed a negative side of deteriorated relations with Russia by missile attack against a positive side caused by attack. Actually, Syrian attack quieted a personal attack on Trump by the media, brought about a depreciation of the dollar President Trump had wanted and erased his image of Russian puppet. Considering various things, it can be said that the missile attack exerted a positive influence at least on President Trump.
Subsequently, the U.S. dropped the "Mother of all Bombs" in Afghanistan. This is apparently a threat to North Korea and also pressure to the Shenyang military region which controls the Xinjang Uyghur autonomous region. Many Uyghurs are infiltrated into Afghanistan to prepare for future terrorism in China. In a word, I think this bomb was a covering fire for President Xi Jinping and also urged him to decide on sanction against North Korea.
Although he carried out a genius strategy, I feel uneasy about too violent manner. Kissinger intends to disarm North Korea. North Korea is a dangerous nation, which has a connection with the dark forces; CIA, neocons, Shenyang military region connected with Jiang Zemin faction, descendants of a family which founded Manchukuo and questionable religious organization. One dangerous nation is Daeish in the Middle East and the other is North Korea in the Far East.
In conclusion, such terror organization and terror nation created by the CIA are threats, which serve as a fuse, which is likely to cause World War III. The Rothschild family orchestrates a plot to cause World War III by using these organizations. Kissinger pretends to take part in the plot but actually works to eliminate such threats. For this reason, I have described him as a genius since this event happened. Judging him from the values on which Russia is based, however, he does things in an unruly fashion.
Shanti-phula has indicated some parts of the following text in black boldface type or in red letters.
Excerpt from a Japanese article: HowSad! – April 18, 2017 –
One day after being hit by 59 U.S. missiles, Syria air base is still functional and launching warplanes
Donald Trump ordered the United States military to fire fifty-nine Tomahawk missiles into an air base in Syria,
<snip>

. I posited that this meant Trump's attack was all for show, and

was intended to do no damage to Syrian President Assad or to Russian interests in Syria

.
This tweet from Reuters Top News an hour ago says it all: "JUST IN: Syrian warplanes take off from air base hit by U.S., carry out strikes in Homs countryside – Syrian observatory for human rights."
CNBC is reporting that

the U.S. did indeed tell Russia about the Syria attack in advance

(link).
World Held Hostage by American Military Madness
Although I have no objection to how the U.S. is regarded in this discussion, I have my doubt about Trump.
Trump drew a quick conclusion that Syria chemical weapon attack on April 4, which
almost everybody thinks is a false flag event, was carried out by Assad as advertised

, and yet two days later,

the U.S. retaliated

against Syria with missiles.

Is it really true?
It is unlikely that Trump never knows about false flag, which is U.S. specialty.
However, it is highly likely that he pretends to know nothing. It seems to me that he performed

a series of actions to fool friends and the enemy (globalists)

for some reason.
*This "Translator" is this website (Design of Creation Society) manager. This part (written in Japanese) is translated into English by Shanti-phula.
World Held Hostage by American Military Madness
April 15/16, 2017 "Information Clearing House" -

"Sputnik "-
US news outlet NBC is reporting that

the Trump administration is ready to launch pre-emptive military strikes on the Democratic People's Republic of Korea

.
The Trump's administration's launching of 59 cruise missiles on Syria last week, in what was a flagrant violation of international law, was no doubt a calculated signal from Washington that it is willing to use massive military force
whenever and wherever it deems,

regardless of legalities

.
Then

in the past few days

,

the dropping

by the US

of

the biggest non-nuclear bomb – the
MOAB or so-called

Mother of all Bombs

–

in Afghanistan

is another calculated step

towards obliterating any legal restraint on Washington, as well as again

sending a signal to North Korea and others that it is prepared to act unilaterally and preemptively.
All major powers in the Pacific region – including Russia and China – are calling for a negotiated solution to the tinderbox tensions over the Korean Peninsula. But the only power that is refusing to open dialogue is Washington.
Trump has said he will solve the "North Korea problem" alone and with military force. Such a mentality begs the question: who is the rogue state here?
The White House is ready to order strikes on Pyongyang "should officials become convinced that North Korea is about to follow through with a nuclear weapons test." That's hardly a proportionate response to a "test."
A preemptive US strike on North Korea is therefore highly probable.
Seoul
, the capital of America's South Korean ally,

is well within the range of North Korea's firepower.

With a population of over 20 million, an attack on Seoul would be catastrophic.
What makes the problem so precarious is Washington's bull-headed, arrogant stupidity.
Trump is just the latest manifestation of Washington's hubris, with a recklessness that goes beyond previous administrations.
Trump's readiness to use unilateral military aggression – as seen in Syria last week – and in his outrageous deployment this week of weapons of mass destruction in Afghanistan are alarming.
If the US can launch cruise missiles on Syria based on highly suspect claims over chemical weapons, plus a president who is so gullible and suggestible, then the world is truly being pushed to an abysmal precipice.
The question is: can this American madness be defused safely, and brought to a peaceful end?