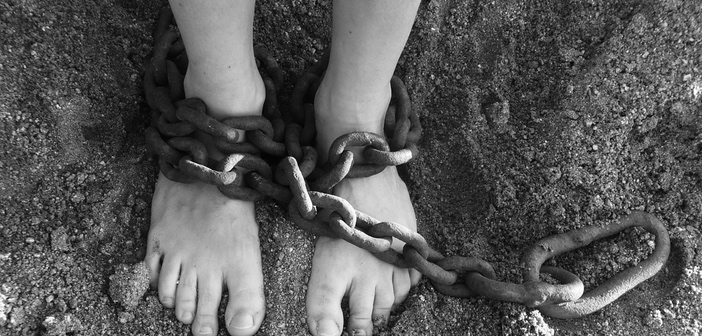 According to an article on pedophilia I introduced yesterday, the CIA is deeply involved in human trafficking. There is a twitter below which proves the fact. According to an article posted by In Deep, 501 teenagers have disappeared only in a period of three months and there is a suspicion of sexual abuse. The article also says that "Some of human traffickers have been cops. The original article covers specific examples.
Shanti-phula has indicated some parts of the following text in black boldface type or in red letters.
元CIAロバートデイヴィッドスティール:アメリカはNATOを離脱して、海外の全ての基地を廃止するべきです。何千もの基地は、CIAが金や現金や銃や麻薬や小さな子供たちを密輸するために存在しています。

https://t.co/L2bb428OPH

— Trans Awakening (@TransAwakening) 2017年3月26日
Former CIA officer Robert David Steel: The U.S. should break away from the NATO and abolish all overseas military bases. Thousands of bases exist so that the CIA can smuggle gold, cash, guns, drugs and small children from there.
— Trans Awakening (@TransAwakening) 2017年3月26日
CNN Insider claims CIA Deputy Director, Andrew McCabe is involved in the same pedophilia ring as the Clintons
CNN Insider Claims MacCabe Involved in Pedogate
We hear from our CNN insider again. For a while, our source was
under scrutiny, but it seems like things are better, as far as not being
2017年に500人のアフリカ系か中南米系の子供がワシントンDCで行方不明になっている?この数字を見た政治家は、司法省が調査するように特別支援を求めた?当局が押収したPCのデータには、人身売買されている他の女性の名前が書かれていた?

https://t.co/PpvNexdF8J

— Trans Awakening (@TransAwakening) 2017年3月25日
(3)Trans Awakening
500 kids, black or Latino, have gone missing in DC in 2017?
This startling number has forced the hands of several officials
who've written a letter to call on special help from the Justice
Department in investing the matter. Law enforcement officials
say that the seized mirror had the names of other females
who were being trafficked written on it.
500 Kids Have Gone Missing in DC in 2017 …
A total of 501 juveniles has been reported
missing in D.C. since the beginning of the year,
promotion fears among officials of human
Partial English translation of an excerpt from a Japanese article: In Deep – March 28, 2017 –
When the sun appears to be just split in two, more than 500 teenagers have gone missing in a period of only three months in Washington DC
501 teenagers have "disappeared" in a period of three moths in Washington D.C.
I have often picked up articles on missing people in the U.S. Most of the disappeared were whites, but in

the case of Washington D.C.

many of them are

"colored" girls

. This is different from the past case, which seems to be disturbing news.
With regard to the word "colored," there is only one Japanese expression
"
Yushoku-jinshu (people of color)." This word itself is not officially used in many cases and

this is the term referring to black or Hispanic people

.
I introduced "48 Interesting Facts about Missing People."
According to it, there is an official report as follows:
*Every 40 seconds, a child goes missing every 40 minutes.
*Every year, more than 800,000 children are missing in the United States.
*It is estimated that at least 8 million children worldwide go missing each year.
Although there are many reasons for disappearance, I can't tell what is what.
500 Children Missing In DC In 2017 — Sex Trafficking Fears Have Officials Asking FBI For Help
A total of 501 juveniles have been reported missing in D.C. since the beginning of the year.
Many of missing juveniles are black or Latino
.
The Twitter profile for the DC police department is quite literally riddled with images of missing young black and Latino girls.
Police commander Dickerson didn't rule out the fact that there are human traffickers in the area preying on young girls.
As the Free Thought Project

pointed out

on several occasions,

some of these traffickers

have already been caught in D.C. — and

some of them have been cops.
"
They prey on the homeless, they prey on low-income children
, they prey on the runaways, they prey online," Wilson, president of Black and Missing Foundation, Inc., said.
The International Labor Organization estimates
that

there are 4.5 million people trapped in forced sexual exploitation globally.