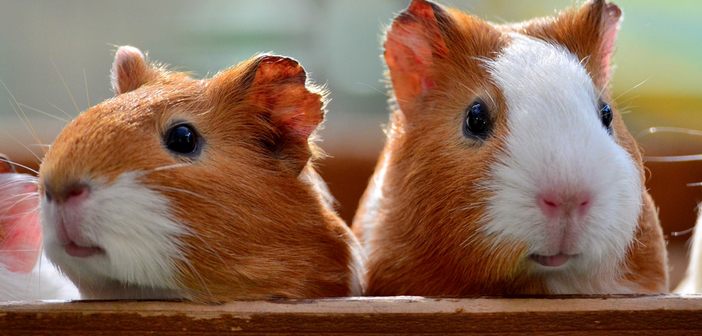 A contrast between one guinea pig and the other guinea pig eating greedily all the more makes us feel how ephemeral human life (specifically guinea pig's life) is.
Shanti-phula has indicated some parts of the following text in black boldface type or in red letters.
English translation of the Japanese version of Sputnik – February 1, 2017 –
Sad-looking guinea pig touches your deep consciousness
This video showing a scene of how the two guinea pigs are eating has been viewed 200,000 times only for two days. One guinea pig is engrossed in eating given broccoli and bell pepper and the other is absolutely still, looking squarely with round eyes wide open.
The video caption says: "On a Sunday morning, you realize that your life might be moving in a direction contrary to what you think.
The guinea pig looking like tearing up
looks straight at viewers.

His

(or her)

eyes naturally overlap with the glance of viewers.

The guinea pig looks as if he contemplates meaningless daily life.
A comment of a person who was given a real shock to by this guinea pig: "

I have turned 40. I suddenly realize that I have idled away these twenty years!

"