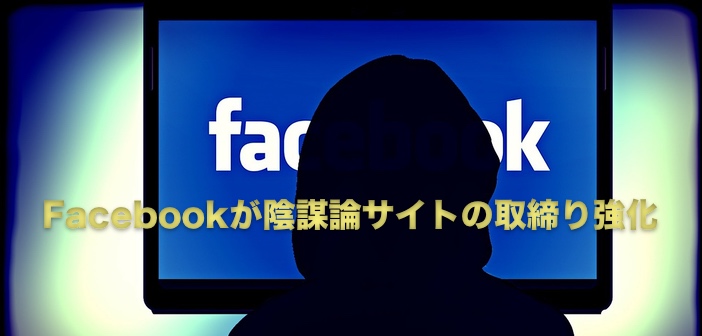 There is a move in which the ruling elite try to remove inconvenient information as fake news. They have a sense of crisis because they failed to manipulate information with the help of mass media and Trump achieved victory thanks to information on the Internet. Facebook founder Zuckerberg, as is the case with fraud sites, has announced that the company will penalize fake news sites. The problem is who will determine which information is true or false.

Facebook says that they rely on "trusted third parties." Form their viewpoint, such information that the 9/11 was a staged event and Michel Obama is actually a man belongs to the "conspiracy theory" and is fake news.
In a word, this is an attempt for the one percent ruling elite to crack down on all news disadvantageous to them on the grounds of fake news. A list of sites said to offer fake news include many trusted sites on the Internet. Russian media are undoubtedly included in such list.
According to the article, "Facebook is 'looking into disrupting the economics' of fake news." I think they are not looking into fake news but they are "requesting to do so." In short, they want to prevent the news inconvenient to them from spreading by strengthening legal action against copyright infringement, strictly controlling reprint without permission, and imposing a severe fine. Information regarding this field will be posted some day in the future one after another.
Shanti-phula has indicated some parts of the following text in black boldface type or in red letters.
Mark Zuckerberg says site has been 'working on problem for a long time' and 'penalizes' misinformation on news feeds to reduce chances it will spread
Facebook CEO Mark Zuckerberg announced
new

steps to counter fake news

on the platform on Saturday *(19).
"

Similar to clickbait, spam and scams,

we penalize

[misinformation] in News Feed

so it's much less likely to spread

," he wrote.
"
We

do not want to be arbiters of truth ourselves

, but instead

rely on

our community and

trusted third parties

."
Zuckerberg also said Facebook would experiment with warning labels on stories, and try to better screen the quality of links in the "related articles" section, where the site has linked to false conspiracy theories about the September 11 attacks and Michelle Obama, among others.
He also said

the company was "looking into disrupting the economics" of fake news

,

conceding

that misinformation was driven, at least in part, by

people profiting off of Facebook's ad mechanics

.
On Thursday *(17), Obama told reporters that the discrediting of news organizations and spread of misinformation threatened institutions.
Numbers in parenthesis above are added to make clear the dates.
English translation of a comment of the above site administrator
It seems that

announcement of the direction of information control on Facebook is largely due to the fact that

the media

supporting Clinton

lost information warfare on the Internet and Mr. Trump has been elected as the next president.
According to some mass media,

Trump opponents claim that fake information (which was a factor of Trump's victory) should be cracked down on

, which led to condemning the sites which provide fake information.
However, election results clearly show that

the information from some mass media in the U.S., which cried out saying "Clinton enjoys predominance in popularity" to the last, was actually "fake information."

It seems that their definition of "fake information" is different from my definition.
Personally, I think that it is apparently more malicious "fake information" not to report specific information intentionally and in that sense, the mass media which never intentionally release information, though making some mistakes, is not so malicious.
Some "sites providing fake information" according to them, is listed here:
Seeing the list,
I thought that this is not a list of "media which try to give people wrong impression" but rather

correctly a list of sites disadvantageous to the elite

.
I think that every individual differently judges on

which information is true or false

. I wonder how an organization to determine the authenticity of information can judge which information is right or wrong.
I hear that Russian media is still "propaganda" to some conservatives and

Russian media which gain great popularity also in Europe are likely to be criticized more than ever.
As I stated above,

it is predicted that information on the Facebook will be severely controlled.

Furthermore, skillfully manipulated fake information which makes us uncomfortable runs wild (both in mass media and on the Internet). Please be careful.