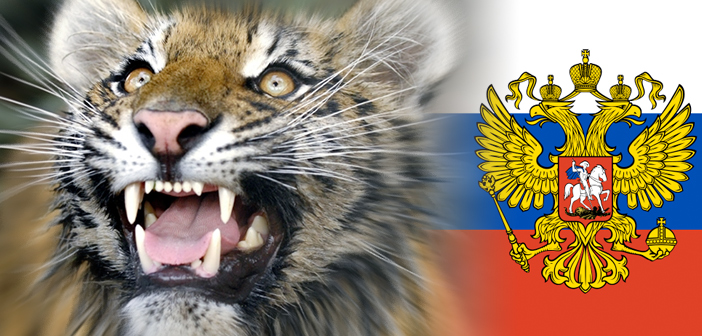 Reading the articles below, I feel that Russia is running nonstop on its own path as the most powerful nation. According to the first article, Russia will abolish using U.S.-made computer software in the future. It seems that Russia keeps an eye out for letting data leak out. I think it is very wise measures.
The second article says that Russia "has prepared for shelters to accommodate the entire population of Moscow." I feel that Russians have strong will to survive even if they get involved in World War 3. By stark contrast, there is a silly administration: It makes the whole Japan full of nuclear power plants and openly provokes North Korea. I wonder they intend to carry out suicide bombing as a nation.
My son says that the U.S. is scared of Russian submarines. Surprisingly, Russian submarines cannot be shown on sonar. According to the third article, this technology will be used in battle ships, too. If I remember correctly, it is said that a nuclear missile launched from a submarine will reach Washington D.C. in 150 seconds. The U.S. has no measures to defend against such attack. The U.S. has had an idea of beating Russia by making a pre-emptive attack. We can see from these articles that such an idea is no longer possible.
Shanti-phula has indicated some parts of the following text in black boldface or in red letters.
Moscow to scrap Microsoft Outlook on Putin's call to use domestic software
Published time: 27 Sep. 2016 14:18
Authorities in the Russian capital plan to substitute US computer software with locally produced alternatives.
As a first step, about 6,000 Moscow officials will start using a corporate e-mail system called MyOffice Mail instead of Microsoft Outlook. *snip
Next year, Moscow wants to expand the software substitution developed by Russian company New Cloud Technologies to as many as 600,000 machines
, said Artem Yermolaev, head of information technology at the Russian telecoms operator Rostelecom.

Microsoft Windows and Office may be abolished later on

, Yermolaev added.
Excerpt from a Japanese article: In Deep – September 30, 2016 –
Russian Emergency Situation Ministry announced that underground shelters for evacuation of the entire population of Moscow have been prepared in perfect condition.
According to the Russian Emergency Situations Ministry, underground shelters in Moscow designed to evacuate people in case of emergency have been prepared in perfect condition.
They also say that
the shelters will be able to accommodate the entire population of Moscow.

*snip The representative of the Ministry said that the department takes measures to enhance civil defense in Russia. (The rest is omitted)
Excerpt from the Japanese version of Sputnik – September 30, 2016 –
Sonar cannot "show" Russian submarines any longer.
Russian submarines
are going to be outfitted with new unique piezoceramic coating antennas
capable of intercepting and distorting signals emitted by enemy sonars,
Russian newspaper Izvestia quoted a statement by a spokesman for the Russia's Defense Ministry.
The new invention is

a

polymer membrane designed to cover the entire hull of a submarine

. These new antennas are expected

to be installed

both

on the next generation submarines

and on the submersibles that are already employed by the Russian Navy. The operating principle of the new antenna is fairly simple:

the membrane captures a sonar signal, analyzes and distorts it, and then sends it back

.