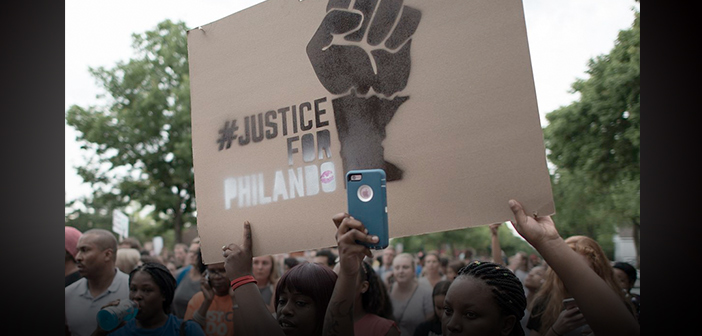 Videos of Mr. Scott's shooting by police have been timely released. The second video was released by Mr. Scott's wife to media outlets. In response to the video, a video by police (the first video) was released on 24. The videos did not clearly show whether Mr. Scott held a gun or not.
These videos have been so timely released, which is likely to have protest demonstrations expand. Probably release of videos aimed for it. This incident was not performed by crisis actors, and Mr. Scott actually should have died. However, this incident was intentionally caused and I think that the local Charlotte police obviously killed Mr. Scott as planned.
The problem is his wife. My tuition tells me that his wife is also a perpetrator. In the second video, his wife Rakeyia

shouts: "Don't shoot him. Don't shoot him. He has no weapon. Don't shoot him." "He has a T.B.I. He didn't do anything." T.B.I. is an abbreviation of traumatic brain injury.
It seems to me that Mr. Scott is a mind-controlled victim. It seems that he was programed to play such a role in this incident and be killed later.
His wife Rakeyia's karma strongly supports my inference as the truth. Her current karma is terribly bad, while when checking her karma before the incident on September 20, I find her karma to be on the level of average humanity and she had no problem. However, a rapid change occurred between before and after the incident. She should have done an action comparable to heavy karma. Probably she took part in the murder of her husband.
I explain about how to measure karma in video lectures on education program. Anybody who has some sensitivity to Ki can measure karma. Try to confirm it.
Shanti-phula has indicated some parts of the following text in black boldface or in red letters.
Distributed by YouTube – September 24, 2016 –
Charlotte police release video of black man's fatal shooting
Distributed by YouTube – September 23, 2016 –
Wife releases video of Charlotte man's shooting by police
Police in North Carolina Fatally Shoot Black Man,
Police in Charlotte, North Carolina, on Tuesday fatally shot a black man
they said was armed

as they were searching for someone else. The shooting

sparked violent protests that injured more than 12 officers

after some witnesses said

the victim, 43-year-old Keith Lamont Scott

, was unarmed.
Police and several bystanders at the scene had starkly different accounts of what happened.
Witnesses, including members of Scott's family, characterized the shooting as unprovoked and said Scott had a disability and

was holding a book while waiting for his son

; police say he was armed and posed a threat. Police had said officers gave "loud, clear verbal commands to Scott.
An undated photo of Keith Lamont Scott (right) and family members from a GoFundMe account established in his name.