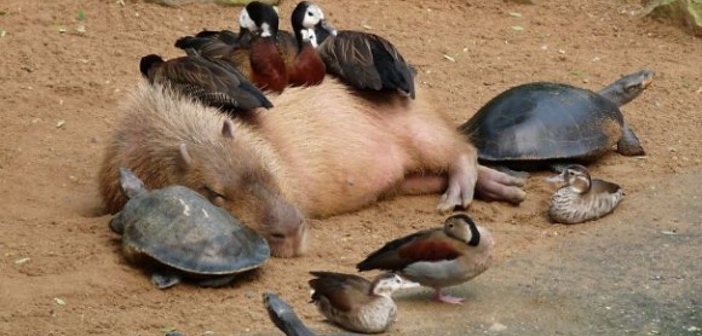 We should see an era of ideal society where human rights of all people living on earth are protected and they are guaranteed to be fed, clothed and housed. Capybaras show us specifically what kind of people are needed in such an era.
English translation of an excerpt from a Japanese article: Karapaia – April 10, 2016 –
Animals snuggle up on capybaras, a Buddha of the animal kingdom, with limitless broad-mindedness
Capybaras, slow-tempo animal, are not only popular in the human world but they enjoy great popularity in the animal kingdom.
When we face a crisis of destruction of the planet, it may be not Noah's ark but a spaceship Capybara that carry animals. It may or not may be true.
1.
Capybara and cat love each other.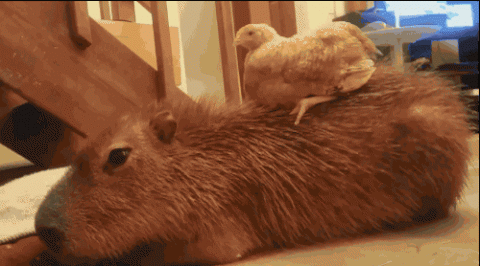 Via: neatorama