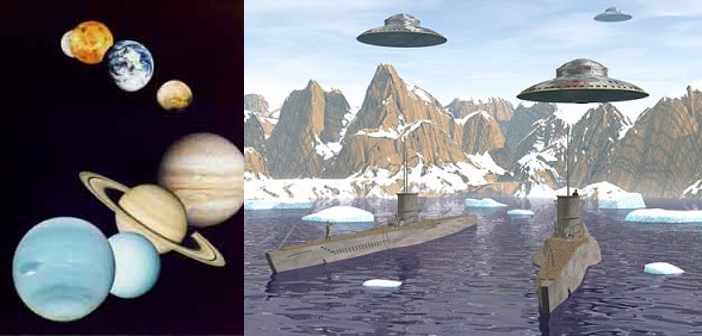 We have received clear information from Cobra. According to Fulford report, something is happening near Antarctica. According to this report, Nazi forces are "beginning to realize that they will not be able to escape deeply underground or into the Solar System" and they plan to run away from Argentina to underground bases in Antarctica in order to avoid mass arrest at the time of the Event. The other escape route to Antarctica goes through New Zealand. This makes sense. I before gave a comment posted on the Shanti Plula blog that the Nazi forces which had spiritually guided various groups have been eliminated. What I said has come to emerged in this manner as a phenomenon. It is inconceivable to me that they would be able to escape.
Another piece of interesting information is about Mr. Trump, who is a Jesuit agent. Mr. Fulford comments that Pope Francis may step down in May. Considering that the black and white popes are Pope Francis, the action of Mr. Trump as agent has quite a subtle meaning. I'd like to wait and see for a while.
About current global situation
Here I need to state again that partial Disclosure in NOT an option:
As you probably know, the Cabal is sabotaging the Full Disclosure petition:
This will not stop us. Sources close to Putin have communicated that
in the last few years, Russia is supporting Disclosure
by allowing Russian press full freedom in releasing intel about Disclosure. The only problem is that most of this is published in Russian and
when Russian journalists try to approach Western media with the English translation of their articles, they are turned down.
State-sponsored
Russian institutes are researching and investigating UFO phenomena and are actively searching for working overunity technologies
, but are stating that only about 5% of intel about free energy from Western sources is usable. Putin had a deep spiritual contact experience with the Pleiadians years ago that transformed him and this is the occult reason behind his steadfast fight against the Cabal.
The Illuminazi faction of the Cabal is beginning to realize that the game is over and that they will not be able to escape deeply underground or into the Solar System.
Their plan is
to avoid mass arrests
at the time of the Event by leaving their strongholds in Texas, crossing the Mexican border,
flying from Mexico to Argentina and from there
go with submarines
to Antarctica
into shallow underground bases,
using old connections from the time when Nazis did the same thing in 1945
:
Their plans are leaking all over the intelligence community, as the latest Fulford's report shows clearly:
The other escape route to Antarctica goes through New Zealand and this is why the Cabal is buying real estate there fanatically
:
And finally economists are starting to talk about a 4 hour workday and its beneficial effect on economy:
Those who would like to vote for Trump will be disappointed, because he is a Jesuit agent:
The Cabal wants to weaken the BRICS by destabilizing Brazil:
It is interesting to note that
Erdogan has predicted the Brussels attacks
a few days before they happened:
Of course he knew,
because he is one of the masterminds behind the attacks
:
Dragon sources have communicated that in the near future, Turkey may be the trigger for a short but intense military escalation just before the planetary breakthrough. If that happens, a mass meditation will be announced on this blog to counteract that.