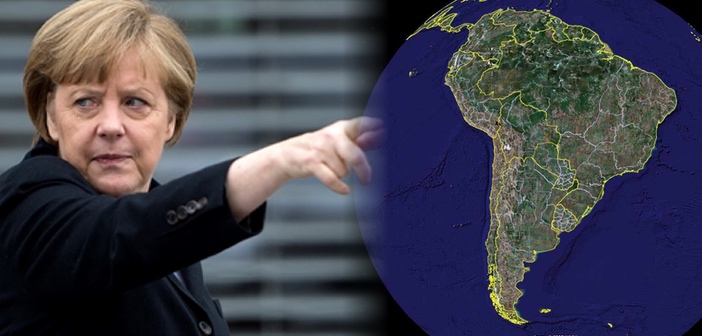 The second article says: "Chancellor Angela Merkel will have to go into hiding in South America following her tenure (like her father did)." There is a sign that this prediction will come true.
According to the article, her immigration policy "pits classes of people against each other in continuous struggle." She intentionally does this. There was information that Pope Francis has surrendered unconditionally. It seems to me that it is true. If so, those who took part in this plan will be forced to seek asylum to survive.
However, they will have a chance to survive only if there should be any country which takes in them. It appears that Nuland intended to seek asylum in Russia. Her action was otherwise explained. However, Russia seems to have driven her out. I think that she might be scared for her life.
English translation of an excerpt from the Japanese version of Sputnik – January 26, 2016 –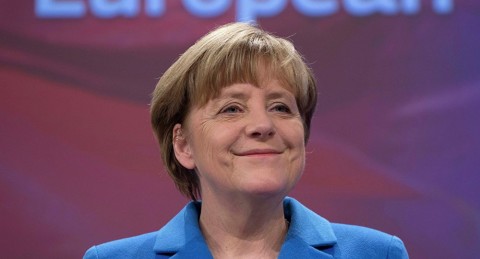 "Deutsche Wirschafs Nachrichten," a German magazine, points out that "

Chancellor Merkel's intention

to resolve the refugee crisis by herself is actually

paranoid notion

decorated with

humanitarian passion. It would take Europe ten years to clean up after the mess caused by her policy.

"
Writers of the paper posted in the magazine claim: "Chancellor Merkel's paranoid ideation hinders efforts to solve the pressing problem Germany faces" and continue to say as follows:
"Incessant flood of refugees is about to change the Chancellor Merkel's immigration policy into something that reminds us Sisyphean labor which angered gods. Sisyphus received punishment of rolling an immense boulder up a hill. The moment he finish carrying the stone to the mountain top, the rock falls down. It means that EU nations cannot cope with the self-induced assignment beyond their reach. The Germany Federation, among European countries, is supplying probably unthinkable volume of social, human and physical resources in order to manage crisis caused by an influx of immigrants. Integration of refugees for Chancellor Merkel is nothing but an item of action list she has to achieve to improve her personal image in world opinion.
Merkel will run to South America like her father did in 1945
A German Member of the European Parliament (MEP) has suggested
that

Chancellor Angela Merkel will have to go into hiding in South America following her tenure,

for fear of violent reprisals from the German people for her immigration policy. Her comments made during a television debate, drew audible gasps from the audience.
The debate host, Anne Will challenged her with one of her own Facebook posts in which she accused Merkel of "ruining our country like no one since 1945".
"Merkel will leave the country when she steps down – for security reasons," the post continued,
reports
Die Welt. It also reports that
she should go into exile to Chile or South America"
.
Holocaust mastermind Adolf Eichmann escaped prosecution for decades following World War II by fleeing to South America, while East German Socialist Unity Party (SED) leader Erich Honecker sought refuge in Chile following the collapse of communism in East Germany.
Angela Merkel
is known to
have had strong links to communism in her youth
.
Marxism teaches that European societies pit classes of people against each other in continuous struggle in a revolutionary reconstitution of society at large.
Ms. Von Storch's comments came during a televised debate on whether Germany should follow Austria's lead in setting an upper limit for the number of migrants it accepts.
The deputy leader of Merkel's Christian Democratic Union (CDU) said: "You and your upper limit. We've already heard what you've got to say at the lower limit!"
He continued by attempting to defend Mrs. Merkel's open borders policy, insisting that the Chancellor had never promised that all who come could stay. He praised the Russian President Vladimir Putin for "co-operating" in Syria.
And he raised fears that the European economy would suffer if trucks had to wait at border crossings all across Europe, echoing a claim by European Commission President Jean-Claude Juncker who insisted last week that reinstating border controls would cost the bloc
€3 billion a year
.