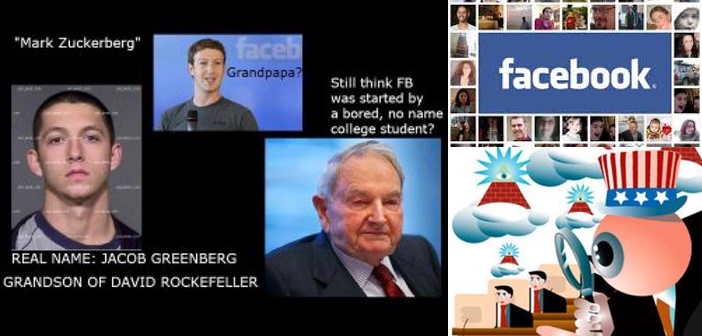 According to the second article, Facebook CEO, Mr. Zuckerberg is David Rockefeller's grandson. The article reads that "Facebook was funded with $500 million from a CIA-owned bank" and Facebook seems to be a "mountain of information" from which they can extract billions.
Those who sign up for Facebook probably have everything including their thoughts, creeds and personal relationships known to CIA. Considering that such information is managed by supercomputer with personality, we can see that Facebook is a major preparatory step toward NOW (New World Order).
By the way, Mr. and Mrs. Zuckerberg will reportedly donate 99 percent of their shares for charitable purposes. Since the Bush/Nazi camp has been driven into the corner, it is highly likely that their assets will be confiscated if their criminal acts are exposed. Therefore, I feel that they have hidden their assets in safe places.
Mr. Zuckerberg to Donate 99 Percent of Their Facebook Shares For Charitable Purposes
English translation of the Japanese version of Sputnik – December 2, 2015 –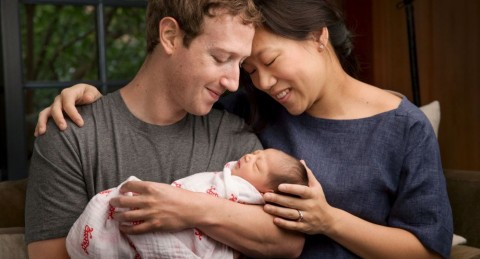 Mark Zuckerberg, the founder of Facebook, expressed the intention to donate 99 percent of Facebook shares owned by him and his wife Priscilla to make a better world.
"

We will give 99% of our Facebook shares-- currently about $45 billion—during our lives

to help many people who try to make a better world." Zuckerberg posted his message on his social network site.
This announcement on the social networking site was made along with the birth of their baby girl Maxima.
Facebook is used by one billion one thousand people every day. This figure is 14 percent higher than one year ago.
Zuckerberg is David Rockefeller's Grandson.
You know when this guy popped on the scene I was curious how he could do such a big start up. So I checked him out.
The change of name is I am sure deliberate to hide who he is as well as his arrest for pot.
The Face on Facebook belongs to

Mark Zukerberg the alleged homosexual from upstate New York

. But what is the most important is that

his Grandfather is the 100 year old David Rockefeller

. You know

the one from the Tri Lateral Commision, The Bilderberg Group, Owner of the Chase Manhatten Bank, Council on Foreign Relations

. You read this guys bio and its like a

who's who of the N W O planners

. The Likes of Henry Kissenger, who refers to us as useless eaters, Allen Dulles implicated in the Kennedy assasination. Board of Directors of Exxon, J P Morgan Chase.
This guy is friends with every piece of trash

that wants us all dead

. And then we have his son David who's son is Mark Zukerberg whos net worth is estimated at 35.7 BILLION. Why he has a different name I have no idea. A search does not reveal the names of his parents. It does list his wife Pricella Chan. So he's 31 years old with bags full of money and the son of David Rockefeller.
That's their secret word for Facebook no doubt.

A mountain of information from which they can extract billions.
"TAP –

Facebook was funded with $500 million from a CIA

, which was a bit suspicious.

Zuckerberg means 'sugar mountain

.
That's their secret word for Facebook no doubt.

A mountain of information from which they can extract billions.
Bill Gates comes from a multibillionaire eugenicist family, which was kept well hidden in the early years of Microsoft.
"

It has been revealed that Mark Zuckerberg is the grandson of David Rockefeller. His true name is Jacob Greenberg, also grandson to Hank Greenberg.

Jacob Greenberg was arrested for possession of marijuana when a much younger man. His mugshot was taken, which looks like a younger FaceBook icon with 99% reliability.
Also, the Rothschilds own 8% of FaceBook shares.

The hidden agenda for the FaceBook social network is to

aid the growth of the police state and one world government movement.
One can only wonder if the other giant Google has similar disguised progeny.